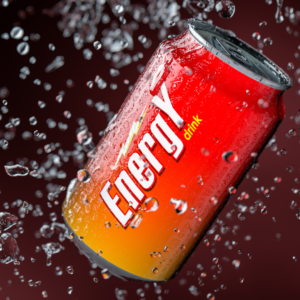 July 3, 2023
By Tracy Zaslow, MD, Primary Care Sport Medicine Physician
With the recent advent of creative and colorfully labeled bottles and popular-on-social-media exposure, today's energy drink market is more dizzying than ever. Making an explosive entrance onto the drink market scene in the early 2000s, energy drink brands sold in the United States now number in the 100s and bring in more than $200 billion in revenue each year. The target consumer demographic for energy drink marketing is teenagers and young adults. As a physician specializing in the care and treatment of adolescent and teen patients, it is vital that parents are provided with the facts about energy drink consumption among kids and teens – because it isn't harmless.
The American Academy of Child and Adolescent Psychiatry and the American Academy of Pediatrics advises against caffeine for children under 12 years of age and against any use of energy drinks for all children and teens. These expert organizations also suggest limiting caffeine to 100 mg (about two 12 oz cans of cola) daily for those 12-18 years old. Let's delve deeper into what we know about caffeine.
Caffeine acts as a stimulant in the central nervous system. Too much caffeine can cause symptoms including:
Headache
Insomnia
Nervousness
Irritability
Frequent urination or inability to control urination
Rapid heartbeat
Muscle tremors
The potentially harmful effects of caffeine on various organ systems include increases in heart rate, blood pressure, speech rate, motor activity, attentiveness, gastric secretion, diuresis, and temperature. Sleep disturbances or mood changes can occur but vary. Caffeine can increase anxiety in those with anxiety disorders, and it is also known to play a role in triggering arrhythmias and abnormal heartbeats. Needless to say, this is not a healthy tonic for our kids.
Energy drinks pose a real danger to young people who may not realize the large caffeine doses they are ingesting. The total amount of caffeine in some cans or bottles of energy drinks can exceed 500 mg (equivalent to 14 cans of standard caffeinated soft drinks) and is high enough to result in caffeine toxicity.
Very little research has studied the effects of energy drink consumption in children, and while caffeine appears safe for adults, caffeine may have deleterious effects on children and adolescents.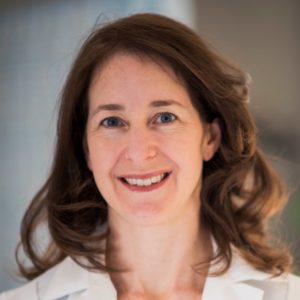 Many experts have concerns about caffeine's effects on developing neurologic and cardiovascular systems. Sleep is essential for teens and adolescents, and caffeine consumption disrupts sleep patterns. There is also the risk of physical dependence on energy drinks for kids and teens. Most of the research on caffeine dependence has been conducted in adult subjects. However, it is crucial to consider that children may be more likely than adults to develop an addiction or may develop dependence at lower doses or frequencies of caffeine use. And with additional research still underway, there are theoretical concerns about caffeine use being associated with other substances, including nicotine and drug abuse.
Energy drinks should not be confused with sports drinks. Sports drinks are flavored beverages often containing carbohydrates, minerals, electrolytes (e.g., sodium, potassium, calcium, magnesium), and sometimes vitamins or other nutrients. Energy drinks, on the other hand, are beverages that typically contain stimulants, such as caffeine and guarana, with varying amounts of carbohydrates, protein, amino acids, vitamins, sodium, and other minerals. Energy drinks often contain little fuel (i.e., carbohydrates) but provide an "energized" sensation when the energy drink is consumed due to the stimulants included in the beverage.
A young body needs energy from carbohydrates and other dietary fuel sources to grow, learn, and fuel physical activity. Balanced nutrition best provides this energy, especially for children and teens. Energy drinks often provide carbohydrates, but these drinks have caffeine (which is not an energy source) that may make the athlete feel more awake and alert but does not provide the proper nutrition needed to perform well."
Due to the potentially harmful adverse physiological and developmental effects of caffeine, dietary intake of caffeine should be discouraged for all children. I strongly recommend that all parents should take a blanket "no" approach to allowing the consumption of these energy drinks by their kids and teens. Let's get back to basics and provide the fuel our children need in the food they eat, the liquids they drink, and ensuring they  get enough sleep. Now that is a prescription I am happy to write.
Sources:
Dr. Zaslow's email answers provided on 5/24/23.
https://www.healthline.com/health-news/why-prime-and-other-energy-drinks-can-be-dangerous-especially-for-kids
https://www.ncbi.nlm.nih.gov/pmc/articles/PMC2699625/
Marcie Beth Schneider, Holly J. Benjamin, Committee on Nutrition and the Council on Sports Medicine and Fitness; Sports Drinks and Energy Drinks for Children and Adolescents: Are They Appropriate?. Pediatrics June 2011; 127 (6): 1182–1189. 10.1542/peds.2011-0965
Herbal remedies and supplements are intended to improve aspects of health that cannot be obtained through natural processes. Most supplements can be beneficial as long as they are used in moderation, but people should consider consulting with a physician before self-prescribing them. When supplements can help to diminish inflammation, then they can be of benefit. As of today, there are no known supplements that will change the natural history of osteoarthritis progression, such as protecting the remaining cartilage or growing back damaged areas.
Studies show that glucosamine/chondroitin-containing supplements have anti-inflammatory characteristics similar to medications such as ibuprofen (NSAIDs) and are generally low risk. Anti-inflammatory products, such as cannabidiol (CBD) oils or herbal remedies (Turmeric), have also been shown to diminish some of the symptoms of osteoarthritis. However, these supplements are often unregulated and can be unpredictable in how they affect each individual.
The two lifestyle factors that have repeatedly been shown to slow the progression of arthritis are interconnected: physical fitness and weight loss. I routinely encourage my patients to engage in regular low-impact exercises to help them maintain flexibility while strengthening the muscles around the affected joint. I also promote a healthy diet to keep excess weight off. Especially in patients who are obese, losing just a few pounds can take considerable force off the joints and improve the chances of slowing osteoarthritis progression.
Unfortunately, no current medications, injections, or other lifestyle modifications will alter or change arthritis in a joint once it occurs. Certain injections, such as cortisone, have been shown in some studies to give short-term relief from symptoms but may increase the progression rate of arthritis.
It is often unpredictable how arthritis can affect a person's quality of life. Some patients experience severe cartilage loss with bone erosion, deformity, bone spurs, and mechanical symptoms, but have minimal inflammation and function quite well daily. Others have minimal joint damage but can have crippling inflammation, severely compromising their ability to perform the simplest of tasks. I encourage patients to carefully consider how negatively they feel their quality of life is compromised related to their osteoarthritis symptoms. When patients believe that they have exhausted the non-surgical treatments and are willing to undergo the process of surgery to replace the damaged cartilage in their arthritic joint, then they are usually extremely satisfied with the outcome of their surgery.
And while surgery may provide an effective solution for some, I make it a point to never tell my patients that they "need" joint replacement surgery. Quality of life compromise, which can vary quite a bit from person to person, will guide patients in making the best decisions for themselves. Sometimes this means a person starts to make unwanted lifestyle choices, such as avoiding activities with their family members or decreasing sporting activities such as golf or tennis due to joint pain. Sometimes it means a person will hardly be able to walk or sleep through the night because of the inflammation of arthritis. However, patients should not wait until they are deconditioned or have progressive bony damage in the affected joint because this can increase the complexity of the surgery or make the recovery process more difficult or risky.
As an orthopedic surgeon, I aim to share in the decision-making process with my patients regarding surgery by listening carefully to their assessment of their current function and quality of life compromise regarding their age and health. I educate them about osteoarthritis and explain the risks and benefits of joint replacement surgery related to their specific circumstances and health metrics. This process leads to good and meaningful decisions about surgery, which more frequently lead to excellent outcomes and, ultimately, healthier joints and happy patients. And as a doctor that is the gold standard when it comes to patient care.
All non-surgical treatments are intended to diminish the inflammation of arthritis in order to improve quality of life. Staying in shape and keeping weight down will help slow the progression of arthritis. If a quality-of-life compromise becomes intolerable, then a joint replacement can be a safe and effective means to restore function, significantly decrease pain, and improve physical activity for patients with osteoarthritis. Ultimately, osteoarthritis treatment decisions are always best made when patients are partnered with a trusted, experienced physician who listens, learns, educates, and helps them come to a decision that is best for their health.
Sources: