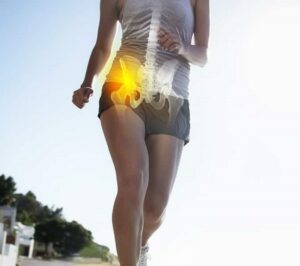 June 2, 2023
By Jeffrey Zarin, MD, Joint Replacement Specialist
Osteoarthritis is a disease of the joints in the body whereby the cartilage in the affected joint degenerates or breaks down over time. Arthritis is narrowly defined as damage to the cartilage in the moving joints of the body that leads to mechanical and inflammatory symptoms. Of the many arthritis types that can affect the human body, osteoarthritis is the most common type and most frequently affects older people. Though the progression of osteoarthritis is often slow, it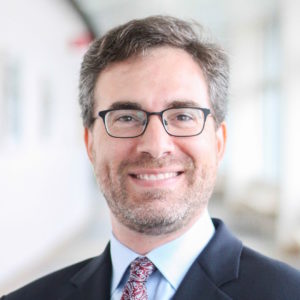 can be a painful and debilitating one for the people it affects. Fortunately, there are lifestyle alterations anyone can make right now that can slow its progression so that people of all ages can maintain healthy and active lives.
The most common and clinically proven lifestyle approaches prescribed by physicians to slow the progression of osteoarthritis aim to decrease the inflammation created by the body in response to the damaged cartilage in the joints. Recommendations may include anti-inflammatory medications, ice, exercise, stretches, massage, diet, weight loss, acupuncture, herbal remedies, joint support, and pain-relieving injections. Physical therapy is often prescribed to assist with implementing correct exercise techniques. Biologic injections, such as Platelet Rich Plasma (PRP) and stem cells, may also help to diminish the pain, swelling, stiffness, and other symptoms of osteoarthritis inflammation, but their level of effectiveness has yet to be definitively proven.
Herbal remedies and supplements are intended to improve aspects of health that cannot be obtained through natural processes. Most supplements can be beneficial as long as they are used in moderation, but people should consider consulting with a physician before self-prescribing them. When supplements can help to diminish inflammation, then they can be of benefit. As of today, there are no known supplements that will change the natural history of osteoarthritis progression, such as protecting the remaining cartilage or growing back damaged areas.
Studies show that glucosamine/chondroitin-containing supplements have anti-inflammatory characteristics similar to medications such as ibuprofen (NSAIDs) and are generally low risk. Anti-inflammatory products, such as cannabidiol (CBD) oils or herbal remedies (Turmeric), have also been shown to diminish some of the symptoms of osteoarthritis. However, these supplements are often unregulated and can be unpredictable in how they affect each individual.
The two lifestyle factors that have repeatedly been shown to slow the progression of arthritis are interconnected: physical fitness and weight loss. I routinely encourage my patients to engage in regular low-impact exercises to help them maintain flexibility while strengthening the muscles around the affected joint. I also promote a healthy diet to keep excess weight off. Especially in patients who are obese, losing just a few pounds can take considerable force off the joints and improve the chances of slowing osteoarthritis progression.
Unfortunately, no current medications, injections, or other lifestyle modifications will alter or change arthritis in a joint once it occurs. Certain injections, such as cortisone, have been shown in some studies to give short-term relief from symptoms but may increase the progression rate of arthritis.
It is often unpredictable how arthritis can affect a person's quality of life. Some patients experience severe cartilage loss with bone erosion, deformity, bone spurs, and mechanical symptoms, but have minimal inflammation and function quite well daily. Others have minimal joint damage but can have crippling inflammation, severely compromising their ability to perform the simplest of tasks. I encourage patients to carefully consider how negatively they feel their quality of life is compromised related to their osteoarthritis symptoms. When patients believe that they have exhausted the non-surgical treatments and are willing to undergo the process of surgery to replace the damaged cartilage in their arthritic joint, then they are usually extremely satisfied with the outcome of their surgery.
And while surgery may provide an effective solution for some, I make it a point to never tell my patients that they "need" joint replacement surgery. Quality of life compromise, which can vary quite a bit from person to person, will guide patients in making the best decisions for themselves. Sometimes this means a person starts to make unwanted lifestyle choices, such as avoiding activities with their family members or decreasing sporting activities such as golf or tennis due to joint pain. Sometimes it means a person will hardly be able to walk or sleep through the night because of the inflammation of arthritis. However, patients should not wait until they are deconditioned or have progressive bony damage in the affected joint because this can increase the complexity of the surgery or make the recovery process more difficult or risky.
As an orthopedic surgeon, I aim to share in the decision-making process with my patients regarding surgery by listening carefully to their assessment of their current function and quality of life compromise regarding their age and health. I educate them about osteoarthritis and explain the risks and benefits of joint replacement surgery related to their specific circumstances and health metrics. This process leads to good and meaningful decisions about surgery, which more frequently lead to excellent outcomes and, ultimately, healthier joints and happy patients. And as a doctor that is the gold standard when it comes to patient care.
All non-surgical treatments are intended to diminish the inflammation of arthritis in order to improve quality of life. Staying in shape and keeping weight down will help slow the progression of arthritis. If a quality-of-life compromise becomes intolerable, then a joint replacement can be a safe and effective means to restore function, significantly decrease pain, and improve physical activity for patients with osteoarthritis. Ultimately, osteoarthritis treatment decisions are always best made when patients are partnered with a trusted, experienced physician who listens, learns, educates, and helps them come to a decision that is best for their health.
Sources: