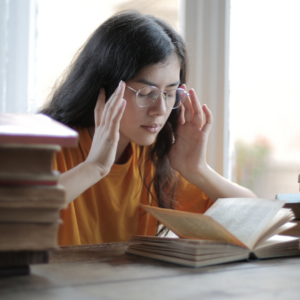 Dr. Danan opines about the possible side effects and risk of taking blood-pressure lowering medications for migraines.
Article Links: Taking Blood Pressure Medication Can Help Prevent Migraines (verywellhealth.com)
Migraines can cause intense throbbing head pain that can affect every part of someone's life, from work and school to socializing with friends and family. There are some things people can do to alleviate migraine pain, including taking naps and staying hydrated.  Some people also take migraine medications, but they don't always help.   Researchers have found that common drugs used to lower blood pressure might be useful for migraines, too.
In a recent study, researchers looked at data from 50 studies that included 4,300 adults. The average age of the participants was 39 years old and 79% of the group was female. Some of the participants were given blood pressure-lowering medications to treat headaches, and others got a placebo.
Ilan Danan, MD, MSc, a sports neurologist and pain management specialist at the Center for Sports Neurology and Pain Medicine at Cedars-Sinai Kerlan-Jobe Institute in Los Angeles, CA, told Verywell that some patients may need to avoid taking blood pressure-lowering medications for migraines because of the possible side effects and risks.
People with low blood pressure: People who already have low blood pressure (hypotension) should avoid taking drugs that would lower their levels more. Blood pressure levels that are too low can be dangerous and may cause side effects like dizziness, fainting, and fatigue.
Young patients and older adults: Some blood pressure medications may not be suitable for children, young adults, or older adults because they can lower blood pressure or heart rate too much, putting them at risk of passing out or falling.
People with drug allergies or adverse reactions: People who have had allergic reactions to blood pressure-lowering medications should not take them. Some patients are not allergic but may have had adverse reactions to blood pressure medications in the past, so their providers may recommend they avoid taking them.
People with certain medical or underlying health conditions: Patients who have medical conditions or underlying health conditions like kidney disease, liver disease, heart conditions, asthma, depression, thyroid disease, or diabetes should talk with their provider about whether it's safe to take blood pressure-lowering meds for migraines. It's important to make sure the meds will not interact with any medications or treatments they're already taking to treat their other health conditions.
Pregnant or breastfeeding people: Some medications can be harmful to a fetus or newborn. People who are pregnant or breastfeeding should talk with their providers about the safest and most effective way to treat their migraines.
"