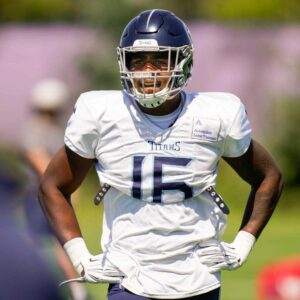 Dr. Soppe explains the Titans' WR knee injury
Article Link: Explaining Treylon Burks' knee injury, and what the Tennessee Titans will do without him (msn.com)
Tennessee Titans receiver Treylon Burks left practice on a cart Wednesday with a left leg injury. Titans coach Mike Vrabel said there was "no structural damage" to Burks' knee and he doesn't expect the second-year pass catcher to be out for very long. NFL Network insider Ian Rapoport reported that Burks sprained the lateral collateral ligament.
The LCL is one of four primary ligaments that hold the knee together, along with the ACL (anterior), MCL (medial) and PCL (posterior). As Dr. Clint Soppe — an orthopedic surgeon at the Cedars-Sinai Institute in Los Angeles and an orthopedic consultant for the L.A. Galaxy of Major League Soccer — explains it, the LCL and MCL function to stabilize the knee so it doesn't open like a book when people try to move side to side. The MCL helps stabilize inward motion and is a much more common football injury, especially among offensive linemen. The LCL stabilizes the knee as it rotates or cuts outward.
Start the day smarter. Get all the news you need in your inbox each morning.
"An isolated LCL strain or tear is actually very rare," he said. "Usually the LCL is injured along with another ligament injury in the knee. Either the ACL or the PCL typically. So when I'm reading about this injury, it's actually pretty rare for this injury to happen just in isolation."
Soppe said he has only ever operated on one isolated LCL injury in his nearly 20 years in sports medicine — not that an injury such as Burks' would require surgery. Soppe said the LCL is small, usually 6 to 8 millimeters in width, so there are almost never any partial tears. The ligament either tears through or sprains, which is medical talk for the fibers of the ligament being stretched beyond their normal length.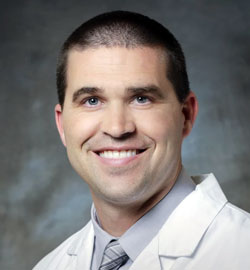 When there isn't any structural damage, as in Burks' case, rest and rehab are the only courses of action. Soppe said the first order of business in knee sprains is to control and decrease the swelling. After that comes checking pain tolerance, increasing range of motion and strengthening. All told, processes like these usually take four to six weeks, but how fast a patient can heal depends on the severity of the injury.
"The LCL is very important for stability of the knee, especially a player who plays like a receiver," he said. "When they're cutting, if they're especially cutting to the outside, that's when that ligament gets very tight. So it's very important for an athlete like Treylon who's high-speed and making a lot of athletic cuts and maneuvers."
.