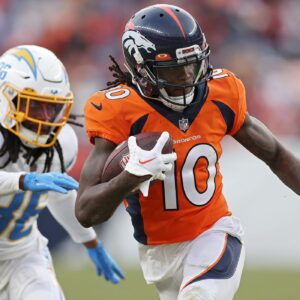 Dr. Kenton Fibel opines on the the Bronco's WR latest injury.
Article Link:  What Jerry Jeudy hamstring injury means for Broncos going forward (denverpost.com)
The latest injury came Thursday to Jeudy, who took an end-around during a joint practice with the Los Angeles Rams and pulled up along the sideline, grabbing at his right hamstring. He had to be carted off the field to the locker room.
Head coach Sean Payton said after practice he was hopeful the injury wouldn't keep Jeudy out "long term" and, while the subsequent news could have been worse, a source told The Post that Jeudy is expected to miss several weeks.
Dr. Kenton Fibel, a primary care sports medicine specialist at Cedars-Sinai Kerlan Jobe Institute in Los Angeles, told The Post that Grade 1 hamstring strains can take a week or two to recover from, Grade 2 strains tend to take four weeks or so and Grade 3 injuries six weeks or more.
"It can be a little bit different, different bodies have different healing capacities, so that's why it's difficult to have exact, precise timelines for these," Dr. Fibel said.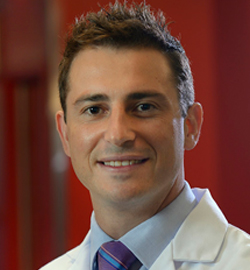 .