Sports Medicine Surgeon comments on the Utes' QB star's knee injury recovery progress
Article Link: When can Cam Rising return? Utah QB's surgeon explains complex recovery from knee injury – The Athletic
Rising, Utah's starting quarterback, has led the Utes to back-to-back Pac-12 titles. Now he's in the latter stages of a prolonged recovery that he detailed on local radio station ESPN 700 last Thursday. What was initially believed to be just a torn ACL from a tackle against Penn State in the 2023 Rose Bowl on Jan. 2 turned out to be much more severe. Rising explained that he suffered a torn ACL, MCL, meniscus and MPFL, a ligament that helps stabilize the kneecap.
"I'm doing everything I possibly can to make sure that I'm improving," Rising said. "And at some point your body has to heal the way it has to heal. It's unfortunate and not exactly the way I expected the season to go, and that's just the cards I've been dealt and that's what I've got to play."
Yes, he's made continual improvements and is on track. But the severity of the injury that Rising disclosed makes timelines once believed to be possible quite the opposite. Dr. Neal ElAttrache, considered one of the premier orthopedic knee surgeons in the country, performed the surgery on Rising on Jan. 16. Rising was back home in Southern California over the weekend during Utah's idle week to see ElAttrache.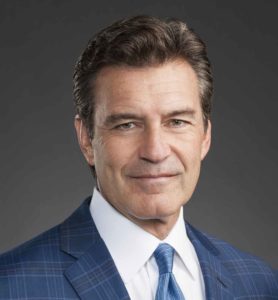 ElAttrache was given permission by Rising to speak to The Athletic to expand on the surgery, the rehab and where Utah's quarterback is in the process of this tedious recovery. ElAttrache said Rising's multi-ligament injury plus the meniscus tear usually takes top-flight athletes anywhere from 10 to 12 months to return to competition. So far, Rising's knee "doesn't have a lick of swelling in it" and has been responding to very continuous demand nicely, ElAttrache said. There has been no excess fluid buildup after practices or stiffness that limits his range of motion.
"With regard to where Cam is, he has been right on or ahead of schedule the entire time with what he was able to do and what we would let him do," ElAttrache said.
Progressing so swiftly doesn't mean benchmarks are always cleared all at once. Rising was cleared to do certain non-contact drills in preseason camp, which ElAttrache said perhaps planted the idea that Rising was back and ready to go for the start of the season.
"Returning to play is one thing," ElAttrache said. "Returning to performance and increasing the safety of the knee in a very unsafe sport … there's benchmarks that we really like to have guys hit."
What remains for Rising?
ElAttrache, who has been communicating with Utah's medical and training staff from afar, said it's down to endurance-type situations where Rising may be partially fatigued whenever he decelerates and cuts. He's still training for the surgically repaired knee to return to overall strength comparable to his healthy knee. Ensuring muscles in both legs are at similar capacity and ability is required to alleviate pressure on the left knee blown out in the Rose Bowl.
"He's gaining on it," ElAttrache said. "I don't know if it's going to be a week or two weeks. Cam is close, but there's a few things that we really need to still see before we can have him go back as safe as possible at this point. We're not even going to be nine months from the surgery until the 16th of this month. Until he gets some of his power and mechanics refined, this last phase of the return to competition — or what I call return to performance — happens at different paces in different people."
"