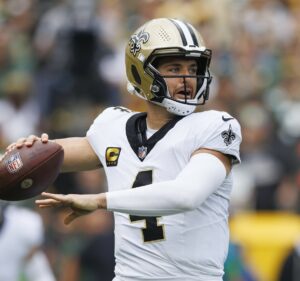 Dr. Soppe adds perspective to the Saints' play-caller's injured shoulder and return to play.
Article Link: When will Derek Carr return from shoulder injury? | Saints | nola.com
Derek Carr's timeline to return to the field for the Saints likely will be determined by his pain tolerance and the severity of the sprain in his injured throwing shoulder, an orthopedic specialist said this week.
If Carr is a fast healer and the pain and swelling in his injured right shoulder decrease significantly this week, it's possible he could play in the game against the Tampa Bay Buccaneers on Sunday at the Caesars Superdome, said Dr. Clint Soppe, an orthopedic surgeon at Cedars-Sinai Kerlan-Jobe Institute in Los Angeles.
More likely, though, Carr is looking at a couple of weeks on the sideline, he said.
"Really, it just boils down to pain," said Soppe, who, like Saints coach Dennis Allen, is a graduate of L.D. Bell High School in Hurst, Texas. "If it's a Type 1 injury where basically the joint is just strained, it may just be two weeks. It really just depends on how he's feeling, how much pain he's having and what he can do."
Like many orthopedic conditions, AC joint sprains can range from mild to severe, depending on the degree of separation in the joint, which is located on the top of the shoulder between the shoulder blade and collarbone.
A 2013 study of AC joint injuries in NFL players from 2000-11 by the American Journal of Sports Medicine showed a mean recovery time of 17.3 days for quarterbacks. Only 1.7% of the injuries required surgery.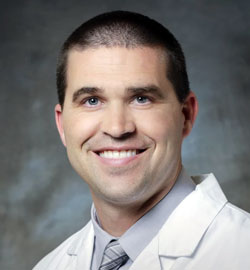 Depending on the degree of the sprain, the recovery can take between 2-6 weeks, especially for quarterbacks, who use their shoulders to throw and are in danger of being hit and tackled on the injured joint during games, Soppe said.
"With high-level throwers like quarterbacks, the injury can prevent you from throwing correctly," Soppe said. "It can affect accuracy and velocity."
Grades for AC joint injuries are determined by the extent to which the ligaments are torn in the joint, and the Type 1 grade has the least damage and is typically limited to the joint itself. A Type 2 grade consists of damage to the ligaments at the AC joint and also to the other ligaments that stabilize the joint. In a Type 3 grade, the ligaments are completely torn, and the collarbone is no longer tethered to the shoulder blade.
Allen said Monday that Carr is considered "week to week."
"I think we dodged a bullet there in terms of anything of real significance," Allen said. "… We're not making any decisions today, and we're not ruling anything out. We will see where he's at as the week goes on."
"The first few weeks are typically pretty painful," said Soppe, who also serves as an orthopedic consultant to Major League Soccer's Los Angeles Galaxy. "Usually after a couple of weeks, people feel significantly better, even with higher grade injuries."