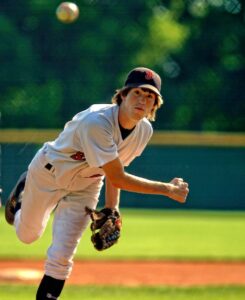 March 28, 2020
Shoulder Injury in the Overhead Throwing Athlete
By: Brian Schulz, MD
With the advent of every baseball season, orthopedic experts, fantasy baseball players and fans prepare for the inevitable "Breaking News Alert" on ESPN about a shoulder injury suffered by a key pitcher or position player.
From the professional to the amateur and youth, issues affecting the shoulders of overhead throwing athletes don't discriminate. These injuries, if left untreated or improperly cared for – can be career-ending. Let's take a more in-depth look into the throwing shoulder, specifically injury to the labrum, how we diagnose it, and how it's most successfully treated.
Chances are, you've never really thought about how the shoulder works unless it's caused you trouble. The labrum is a thick, dense tissue that surrounds the shoulder's socket to stabilize it. It is vulnerable to injury from the repetitive throwing motion in a baseball or softball player. The acronym SLAP stands for Superior Labrum Anterior and Posterior to the biceps anchor (top of the shoulder). A SLAP tear refers to a tear of the labrum that has torn in the front and back of the biceps attachment inside the joint. These types of tears are a common shoulder injury in the overhead athlete.
There are three main ways that a shoulder labrum tear or SLAP tear can occur. One way is through direct trauma, such as bracing with the arm during a fall or a shoulder dislocation. Another cause is wear and tear. This is seen more in people over 40 who are feeling the effects of significant use, or "stretching out" of the labrum throughout a lifetime. When it comes specifically to overhead throwing athletes, the most common cause of a SLAP tear is overuse. Simply put, making the same shoulder motion repeatedly, and with significant force can put one at risk of a SLAP tear.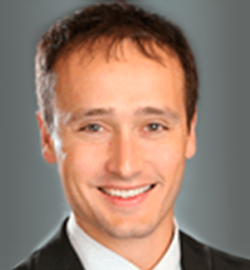 Unlike other injuries, a torn labrum may not hurt at rest but will hurt when the shoulder is used to perform a task, especially one that requires overhead motion – like throwing. The sensation can be one of catching, clicking, pain, and feelings of instability.  Furthermore, it can lead to a reduced range of motion and loss of strength in the shoulder. A SLAP tear in a baseball player can lead to decreased throwing velocity, altered accuracy or an inability to throw.
Older objective shoulder questionnaires failed to pick up on the subtleties of the injury in the overhead athlete because many of the symptoms of labral and rotator cuff injury in a thrower only occur with throwing. For this reason, in 2010, my esteemed colleagues at the Cedars Sinai Kerlan-Jobe Institute developed a responsive and dependable assessment tool that can be used to provide a more functional assessment of a patient's overhead arm function, especially concerning the ability to throw a baseball or a football. The questionnaire was named the Kerlan-Jobe Shoulder and Elbow Score. This questionnaire has helped us assess an athlete's level of function before a shoulder injury, recovery and outcomes after injury, therapy and surgical repair.
The initial treatment for most labral injuries in the throwing athlete is rest (no throwing) and physical therapy. Surgical management is reserved for players who fail non-operative treatment. Furthermore, preventative strategies have been created to avoid injury in the first place. For example, the Jobe exercises were created as a maintenance program for the throwing athlete to strengthen and stretch the muscles critical to throwing. When prevention and conservative measures are not enough, the orthopedic surgeons at Cedars-Sinai Kerlan-Jobe Institute are able to use the same cutting edge surgical techniques we use for the professional athletes we take care of to help all overhead athletes successfully return to the game that they love.
Sources:
https://www.baseballprospectus.com/news/article/10761/under-the-knife-dr-neal-elattrache-qa/
https://www.webmd.com/pain-management/labrum-slap-tear#1
https://journals.sagepub.com/doi/abs/10.1177/0363546509355642