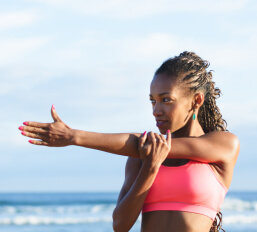 Dr. Lee comments on more common shoulder conditions caused through poor sleeping positions.
Article Link: Shoulder Pain From Sleeping: Causes and How to Relieve It | livestrong
A sore or throbbing shoulder can make it tough to fall asleep or wake you up in the middle of the night. Especially if simply turning over doesn't solve the problem.
Sometimes nighttime shoulder pain just comes from sleeping in a wonky position, says Brian Lee, MD, an orthopedic surgeon at Cedars-Sinai Kerlan-Jobe Institute in Los Angeles, California, and an orthopedic consultant for the PGA Tour.
The rotator cuff is a group of muscles and tendons surrounding the shoulder joint. Strains or tears "are a common problem as we age, and many patients with rotator cuff problems feel increased pain at night," Dr. Lee says.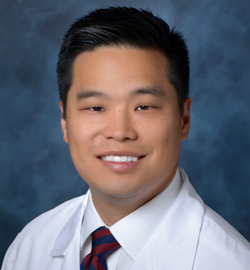 Shoulder bursitis, or inflammation of the cushioning pad around the shoulder joints, can cause similar symptoms to a rotator cuff injury, says Dr. Lee. In addition to pain when you're lying on the affected shoulder, the area might feel stiff or achy when you try to move it, especially when you make an overhead motion.
Frozen shoulder can happen when the capsule of connective tissue that encloses the shoulder joint thickens and tightens, restricting the shoulder joint's movement. It can cause shoulder stiffness and pain that worsens at night, Dr. Lee says.
Read more of the article here.