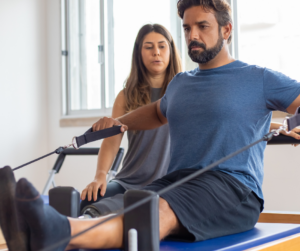 Dr. Lee says you may not notice RA symptoms as it tends to progress gradually.
Article Link:  Rheumatoid Arthritis in the Shoulder: Causes, Symptoms, and Treatment (healthcentral.com)
Because RA can cause inflammation in the joints, your shoulders can become stiff, painful, and limited in motion. Here's what you should know.
Shoulder pain caused by RA may also contribute to pain in other areas, she adds. This is called referred pain, when the issue starts in one part of the body but then "spreads" due to muscle strain and inflammation—for example, you may have shoulder pain initially but then experience problems with back pain as a result.
Here's what you should know about RA-related shoulder difficulties, along with treatment options that may be able to help.
Read more of the article here.