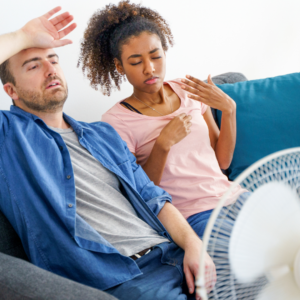 in Self.com Interview, Dr. Mandelbaum shares his perspective on avoiding heat-related illnesses.
Article Link: How to Stay Cool and Safe in Extreme Heat, According to Experts | SELF
When a heat wave hits and persists, it can feel nearly impossible to stay cool, even with the AC on blast. So you've probably felt excessively sweaty, exhausted, or cranky (or a lovely combination of the three) at some point this summer, especially in the last few weeks. July has likely been the hottest month on record, experts say, and many parts of the US are still in the thick of the sweltering stickiness.
A heat wave is defined as a period of unusually hot weather, meaning the temperature needs to be above the historical averages in a certain area for two or more days, according to the National Oceanic and Atmospheric Administration (NOAA). The organization recently tweeted about the importance of being safe in scorching conditions, citing "widespread heat advisories and excessive heat warnings."
If your body has a hard time naturally cooling itself, your core temperature can start to rise—and that puts you at risk of developing a heat-related illness, Bert Mandelbaum, MD, sports medicine specialist and orthopedic surgeon at Cedars-Sinai Kerlan-Jobe Institute in Los Angeles, tells SELF. "In addition, profuse sweating without replenishing fluids will eventually deplete the body of necessary electrolytes."