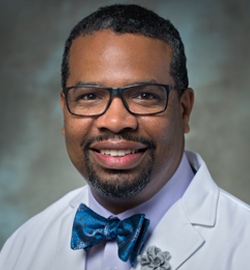 Newsweek Quotes Dr. Vernon Williams: weighs in on Miami'sTua Tagovailoa Return to NFL
Article Link:  Tua Tagovailoa Return to NFL 'Risky' As Concussion Expert Explains Recovery (newsweek.com)
Dr. Williams, who is a sports neurologist and founding director of the Center for Sports Neurology and Pain Medicine at the Cedars-Sinai Kerlan-Jobe Institute in Los Angeles, said: "There's no 'recipe' or fixed time frame for [Tagovailoa's] return to action.
"It will be based on his full recovery from the standpoint of symptoms and objective examination/testing. He will have to have demonstrated his ability to tolerate exertion and perform physically and cognitively.
"I'm sure all stakeholders understand the need to be as safe and considerate as possible regarding his return. But the truth is that there will be some degree of risk associated with participation in collision sport, as there is with any and every athlete (and not limited to football).
"The goal is and should be to minimize that risk and to avoid any unnecessary and significant increase in risk by returning prior to a complete return to normal clinical function—as best as can be evaluated and tested with current assessments."