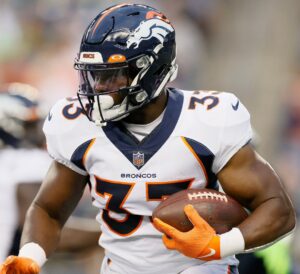 Dr. Soppe weighs in on the Broncos' running back is timely return from injury.
Article Link: Javonte Williams expects to be cleared for Broncos training camp (denverpost.com)
Javonte Williams is ready to play.
During the Broncos running back's youth football camp, which he co-hosted with cornerback Pat Surtain II on Sunday morning at Bear Creek High School, Williams said he expects to be cleared for training camp, avoiding the physically-unable-to-perform list after suffering a season-ending torn ACL in October.
Williams returning to the field in Week 1 is a reasonable expectation, according to Dr. Clinton Soppe, who specializes in sports medicine and orthopedics at Cedars-Sinai Kerlan-Jobe Institute.
Soppe said Williams participating in Denver's offseason program was a good sign while noting it typically takes 9 to 12 months for professional athletes to recover after a torn ACL so they can avoid re-injury or a hamstring tear.
"If (Williams is) participating in the majority of the drills, that's pretty quick to be doing that," Soppe told The Post. "(However), (athletes) are quite not the same player until season two after ACL reconstruction."
Soppe suggested Williams should limit any contact activities, focusing on drills where the former North Carolina standout has control of his body movements. "I'm sure (the Broncos are) going to try to push him as far to the beginning of the season to have significant action (and) limit risk to the ACL," said Soppe, an orthopaedic consultant for the L.A. Galaxy.