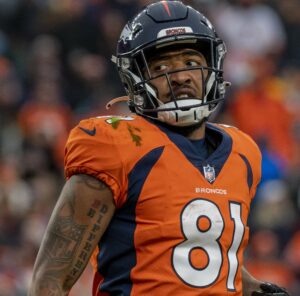 Denver Post asks Dr. Jung to weigh in on Broncos WR Tim Patrick's injury.
Article Link:   Broncos "tough-minded" WR Tim Patrick suffered clean Achilles tear (denverpost.com)
Broncos coach Sean Payton on Tuesday confirmed receiver Tim Patrick sustained a "clean" tear of his left Achilles tendon during Monday's practice.
Payton said the surgery date has not yet been set, but that he spoke with Patrick on Monday night and offered what little consolation he could.
"Of course he's disappointed," Payton said. "The hard thing is for a player who spent most of his offseason rehabbing and to all of a sudden hit another road block. He sounded better last night. He's tough-minded. He's a real good leader."
Dr. Kenneth Jung, an orthopedic foot and ankle surgeon at Cedars-Sinai Kerlan-Jobe Institute in Los Angeles, told The Post that, while Achilles injuries are difficult to rehabilitate from, most athletes today do so successfully.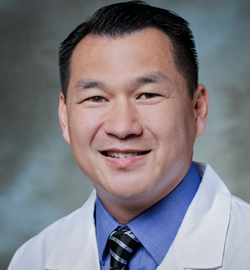 Jung said the most difficult part of coming back is the atrophy in the calf muscle before athletes can really dial up their strength training. That's similar to an ACL injury, like the one Patrick spent most of the past year working back from.
"I would expect that his ACL, it sounds like he was full go, so I wouldn't imagine that (will complicate his rehab)," Jung said. "I would treat it as a fresh Achilles rupture where he's treating the one side. The other side, he was cleared.