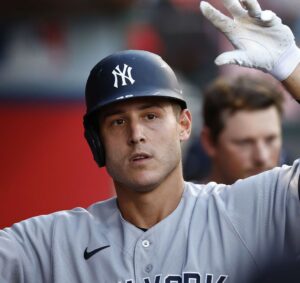 Dr. Danan weighs on the atypical prognosis and recovery ahead for the Yankees' slugger 
Article Links: Anthony Rizzo placed on injured list with concussion (mlb.com)
Anthony Rizzo's concussion atypical, not abnormal: neurologists (nypost.com)
Anthony Rizzo's concussion atypical, not abnormal: neurologists (msn.com)
The Yankees have placed Rizzo on the 10-day injured list with post-concussion syndrome, which the club believes stems from a May 28 collision with the Padres' Fernando Tatis Jr.
Yankees manager Aaron Boone said that Rizzo passed Major League Baseball's concussion protocol at that time. However, Rizzo said he has noticed feeling more tired than usual, which the veteran largely attributed to the grind of a long season.
According to Dr. Ilan Danan, a sports neurologist at Cedars-Sinai Kerlan-Jobe Institute in Los Angeles who has not treated Rizzo, most concussions present immediate physical symptoms like headaches, balance problems, dizziness, nausea or vomiting. Rizzo did not report any of those issues following the May 28 game.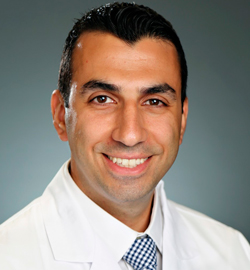 "Unfortunately, it's much more of a gray area when we think about concussions than we do an ACL injury, which is very much black and white," Danan said. "You can put a patient through an MRI, you can identify if there's an injury, you can see them being clearly limited to withstand certain parts of the examination.  When it comes to concussions, there is a much broader gray area there.
"Just as important as it is to get athlete buy-in, it's equally as important to ensure that you've got the right specialists who can evaluate the individual. If both of those things were done and they were done appropriately, then the truth of the matter is, no one really dropped the ball. It's simply a matter of the fact that the way this concussion presented was atypical."
Danan said that he would not be concerned about any additional negative impact from Rizzo playing two games following his more recent complaint of "fogginess" following Sunday's game at Baltimore.
"If there was some measurable degree of symptoms for the previous two to three months, then I would realistically say that an additional two days unlikely would have much of a negative impact," Danan said.
"