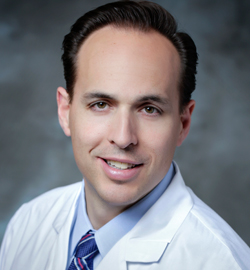 The Dallas Morning News Quotes Dr. David Hay: Can Cowboys Quarterback return to play in four games after injuring hand?
Article Link: Can Dak Prescott play within four games? Surgeon explains Cowboys QB's chances for return (dallasnews.com)
Article Excerpts (The Dalles Morning News is subscription-based. Excerpts from article below)
Surgeon weighs in on Prescott injury
Dr. David Hay, an orthopedic surgeon who specializes in hand surgery at Cedars-Sinai Kerlan Jobe Institute in Los Angeles, has not personally evaluated Prescott but is highly familiar with the injury and recovery from it.
He spoke to The Dallas Morning News after Jones expressed belief that Prescott might miss fewer than four games.
"Given that it's an extra-articular fracture, I think this is realistic," Hay said. "It would be pushing it a bit, but I think it's definitely realistic. … The fracture is outside the motion part of the joint and inside the bone of the thumb.
"With a clean fracture, as [the Cowboys] have said, with good fixation lining this back up, after three or four weeks of healing, you're going to get enough healing there that the shared strength of the partially healed bone and the plate are going to be enough that everyone is going to feel comfortable taking a little bit of a risk to return to play."