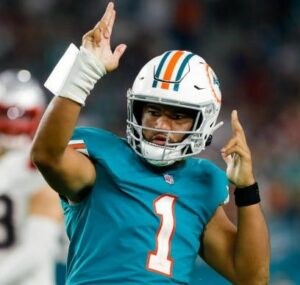 Dr. William weighs in on Dolphins' QB unconventional approach to injury prevention heading into 2023 season.
Article Link: Tua Tagovailoa is learning how to fall: Could jiu-jitsu help save his career? – The Athletic
MIAMI GARDENS, Fla. — Ninety-five days before Damar Hamlin collapsed on the same yard line on the same field, Tua Tagovailoa was thrown to the turf at Paycor Stadium in Cincinnati. His elbow slammed down first, then his back, then finally his helmet ricocheting off the field and leaving him unconscious.
It was a legal play with a vicious consequence, a horrifying scene similar to the one that played out three months later. An uneasy silence swept over the stadium while a stretcher team hurried onto the field. Players knelt. Players prayed. The Miami Dolphins quarterback lay on his back, eyes shut, arms up, fingers frozen and darting out every which way, an immediate and obvious sign he'd suffered a traumatic brain injury.
That night, and the events that preceded it, would foment the NFL's concussion debate, cost a neurotraumatic consultant his job, earn the Dolphins and coach Mike McDaniel mountains of criticism and push the league to rewrite its concussion policy within nine days.
It also spurred the 24-year-old Tagovailoa to start questioning his career. After another concussion in late December ended his season, it took him more than a month to clear the league's protocol. While he waited, some of those closest to him urged him to walk away.
But … quit now? At 24? After finishing the season with the highest passer rating in football? Leave behind the fastest receiver room in the league and the coach who had made it his personal mission to convince everyone in the building — from the team owner to Tagovailoa himself — that the QB could still be the player everyone envisioned he'd be when he delivered Alabama a national championship at 19 years old?
No. Tagovailoa couldn't leave. Because of all that, and because he's always envisioned playing long enough so his infant son, Ace, could remember watching him.
With that decision, the stakes for Tagovailoa's 2023 season crystallized: No player in football has more on the line this fall. The coming months will set the course for the next stage of his career — or they will end it.
Stay on the field, something the quarterback has yet to do in any of his three seasons, and the title-hungry Dolphins have a chance to win it all, with a nine-figure extension on deck for him when it's over. Don't, and Miami's likely looking for a new quarterback next spring.
Tagovailoa began his road back by watching replays of the hits that left him weighing his future. Haunting as they were to relive, he scoured the film for commonalities, asking himself what, if anything, he could have done differently.
The Dolphins' staff spent the winter poring through the plays, too. Every sack. Every fall. Every concussion. Around the same time, they came to Tagovailoa with an idea, something that took him by surprise.
He went home, opened his laptop and Googled, "jiu-jitsu falling."
"Wait a minute … what?"
That was Skyler Thompson's initial reaction. It was late April. The Dolphins were back in town for the start of offseason workouts, and the coaches were telling all three quarterbacks they were going to start teaching them how to … fall differently.
They mentioned some new drills. They mentioned them being based on jiu-jitsu. And they mentioned something about redistributing their weight before they hit the ground.
"Honestly, I didn't even know what jiu-jitsu was," Thompson says three months later. "Like, I watch UFC and stuff. But this? I didn't know a thing about this stuff."
Neither did Tagovailoa. Not at first. But after the coaches approached him with the idea after the season, he dug in.
In jiu-jitsu, as in many martial arts, falling is a skill honed with repetition. One maneuver includes using the arms — not the wrists — to brace for impact, which reduces force on the back and neck. Others include continuing momentum into another move; say, a somersault. Each is designed to keep the head from whipping backward.
"There is absolutely something to the idea of using your body mechanics to help you in those situations instead of hurt you," says Dr. Walavan Sivakumar, director of neurovascular surgery at Pacific Neuroscience Institute in Los Angeles. "Yes, you can lessen the impact."
With so much riding on this season, and his on-field availability central to the Dolphins' Super Bowl hopes — not to mention his long-term viability as a franchise quarterback — Tagovailoa was willing to try anything. "Whatever keeps me on the field," he told himself.
Thus he was in jiu-jitsu class every Friday during the offseason, retraining his body to fall in ways that better protect his head. He repped from every conceivable position, mimicking being tackled from straight on, from the blind side, high, low. Often, his instructor would lift him completely off the ground, then slam him to the mat.
"Yo," Tagovailoa said at one point, "if a defensive player does this, he's getting fined and kicked out of the game."
By April, Dolphins coaches were introducing techniques to the entire quarterback room. First, they had Tagovailoa, Thompson and Mike White practice the falls at walk-through pace. Gradually, they upped the tempo, added helmets and tested the QBs on rollouts from the pocket. After they launched a throw downfield, a trainer would slam into them with a body-sized pad; it was up to the QBs to protect themselves on the way down.
For a while, Tagovailoa was the only one who knew what he was doing. After he'd get hit, he'd tuck his chin to his chest, then brace himself with his arms to redistribute his momentum and — ideally — prevent his head from snapping backward.
That's what cost him so often in 2022. A fall against the Bills in Week 3 left him wobbly and stumbling back to the ground a moment later. ("A back injury," the Dolphins called it.) The sack four days later in Cincinnati knocked him unconscious and left his fingers locked up, a common concussion response known as fencing. The Christmas Day fall against the Packers caused his body weight to crash forward and his head, once again, to slam against the grass.
What stood out most to Tagovailoa when he watched the replays? The tackles were legal, largely routine. It's what happened as he fell that cost him.
"It wasn't anyone really hitting my head," Tagovailoa says. "It was really just the ground."
The jiu-jitsu maneuvers aren't perfect and won't remove the inherent risk that comes with playing quarterback in the NFL. But if executed, some experts believe, they could ease the severity of the shots Tagovailoa's taken in the past.
"You're not taking the impact away," Thompson points out, "but you are sort of moving it, if that makes sense."
It makes plenty of sense to those in the jiu-jitsu community, which is applauding Tagovailoa's willingness to embrace the techniques. Ricardo Liborio, a master black belt and former world champion based in Florida, has spent decades instructing professional athletes — Australian rugby players, NHL players, even a few in the NFL. One of his former pupils was longtime Steelers linebacker LaMarr Woodley, who grew into such a staunch believer in jiu-jitsu he bought a condo in Boca Raton, minutes from Liborio's studio, so he could train with him every offseason.
Tagovailoa wanted to turn devastating falls into more routine falls. If he could retrain his body to respond differently in those critical moments, he'd at least have a chance. "In my opinion, 100 percent, this can save his career," Liborio says.
"It's literally the smartest thing he could have done at this point," adds Jessica Aguilar, a black belt who's spent years studying under Liborio.
Dr. Theo Versteegh has spent two decades as a physiotherapist, focusing on neck pain, neck training and concussion mitigation. His research tells him that "muscles will respond very specifically to the type of training we expose them to," even within the ridiculously tight windows NFL quarterbacks operate in. With enough repetition, Versteegh believes, there is at least a chance Tagovailoa's body will instinctually lean on the techniques he's been drilling the past six months.
In other words, muscle memory might save his brain from another season-ending shot. "Those millisecond decisions can make a huge difference," says Sivakumar, the neurovascular surgeon.
"Controlling your fall is never going to eliminate the risk of concussion," says Dr. Vernon Williams, a sports neurologist who's worked with the Los Angeles Rams and as a consultant for the NFLPA. "But is it off base to conclude that you can reduce your chances to some extent? No, I don't think it is. I think that's within the realm of possibility."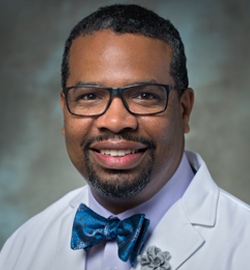 Tagovailoa knows the hits are coming. That he can't control. What he can is how his body reacts, and though he admits it would likely take "a year or two years" for the muscle memory to fully sink in, preventing his head from crashing into the field might make the difference between 17 starts this season and 10.
"It's not realistic to assume we're gonna be thinking about tucking our chin while we read coverages downfield and get ready to throw," Thompson says. "But if we can do some of these things without thinking, if our body just reacts, that's the place we're trying to get."
During a practice this spring, Tagovailoa's foot was stepped on by one of his offensive linemen, sending him tumbling toward the ground. But instead of falling, he somersaulted backward, then popped back up.
The other quarterbacks cheered.
McDaniel changed everything for Tagovailoa last season, reviving a damaged psyche beaten down from two tumultuous years under Brian Flores. It wasn't a secret Flores never wanted anything to do with his young quarterback. The Dolphins pondered pursuing Deshaun Watson amid Watson's pending sexual assault accusations, then they were punished — with draft picks taken away and owner Stephen Ross suspended — for violating the league's anti-tampering policy after having multiple conversations with Tom Brady.
Enter McDaniel, the brainy former Yale receiver who talked differently and thought differently. On his flight to Miami for his introductory news conference in February 2022, McDaniel FaceTimed Tagovailoa, telling him, "I'm gonna make damn sure that when you look back on this day, you're gonna say, 'Damn, that was one of the best days of my career.'"
During their first sit down a few weeks later, McDaniel could sense his QB's shaken confidence.
"Do you not understand the player you are?" the coach asked.
McDaniel flipped on the film. Later, he'd show the entire staff, then Ross, working to convince every last soul in the building that Tagovailoa was The Guy in Miami — and would be for some time. Months later the QB would admit it felt like "a 360" from everything he'd known in the NFL.
The season started. Miami took off. Tagovailoa took off. Then came the falls, the "back injury" in Week 3, the chilling scene in Cincinnati four days later, Tagovailoa headed for the hospital while the Dolphins and the NFL were left scrambling to explain why he was on the field that night in the first place.
After a joint investigation with the NFLPA, the league added ataxia — defined as an obvious lack of balance and coordination, which likely led to Tagovailoa stumbling back to the field after his initial fall against the Bills — to its list of symptoms that would prevent a player from returning to a game.
Tagovailoa returned in late October and heated back up, throwing 11 touchdowns against no interceptions amid a five-game win streak. The Dolphins were 8-3. MVP chatter swelled.
Then it began to crumble. Tagovailoa cooled. The Dolphins couldn't win a game. On Christmas Day against the Packers, before the hit that would end his season, Tagovailoa was 9-for-12 for 229 yards, a touchdown and a passer rating of 144.4. After the hit — on which he was later determined to have suffered the concussion — he was 7-for-13 for 81 yards, three interceptions and a passer rating of 33.3. It was a microcosm of the Dolphins' 2022 season.
It was Thompson, then a rookie third-stringer, who was left to drag Miami to the playoffs. He delivered on the final Sunday of the regular season, an ugly 11-6 win against the Jets t
hat earned Miami a wild-card spot. Tagovailoa was the first teammate waiting for him in the tunnel as he walked off the field, wrapping him up in a congratulatory hug.
"You deserve this," Tagovailoa told him.
A week later, after the Dolphins rallied from 17 down in Buffalo and nearly escaped with a win, Thompson lumbered off the field and into the locker room. He turned on his phone. Tua had already texted.
"You played great," he wrote. "You gave it everything you had."
Thompson remembers feeling the weight of the world that week. After the loss, the disappointment started to tear him up inside.
"I'll be honest, that text meant the world to me," he says six months later.
Because each brain is different, each player recovers from a concussion at a different pace; a mild blow to one quarterback could end the season of another. There are other variables at play, including neck strength, something Tagovailoa made a focal point of his offseason.
Everything he did was designed around starting 17 games — then hopefully more. On top of the weekly jiu-jitsu classes, he altered his lifting routine, working to add strength to his neck and core. He put on some weight. And this fall, he'll wear a different helmet.
"I've seen a guy that's followed through with his words as well as any young man I've come across in my career," McDaniel says.
Miami exercised Tagovailoa's fifth-year option in March, tying him to the franchise through 2024, but has resisted dishing out a lucrative, long-term extension akin to the one the Chargers recently awarded Justin Herbert, who was picked one spot behind Tagovailoa in the 2020 draft.
Everyone knows why.
When asked in March if Tagovailoa's injury history remains a concern for the organization, Dolphins GM Chris Grier said, "I can't lie and say no." After his concussion-marred 2022, it's not a stretch to believe one more crushing blow could be Tagovailoa's last.
But his return, coupled with some big-name additions in Miami, has the Dolphins thinking Super Bowl. It's an ambitious aim for an organization that hasn't won a division title in 14 years.
"On paper, it makes sense," safety Brandon Jones says, weighing his team's chances of playing into February. "But this is the National Football League. You don't win on paper."
For stretches last season, the Dolphins' offense with a healthy Tagovailoa on the field and McDaniel dialing up plays was downright scary — the QB finished with the league's best passer rating (105.5), the highest yards-per-attempt (8.9) and the third-best EPA per dropback, trailing only the Bills' Josh Allen and the Chiefs' Patrick Mahomes. With the speedy Tyreek Hill and Jaylen Waddle on the outside, McDaniel scripted a scheme that accentuated timing and accuracy, Tagovailoa's greatest strengths as a passer.
Even with their starting QB missing the better part of six games, the Dolphins jumped 11 spots in scoring and finished sixth in total yards, their first time in the top 10 since the Dan Marino era. This fall, Tagovailoa will have the same play-caller in consecutive seasons for the first time since he was at Saint Louis High School in Honolulu.
McDaniel shuffled the locker room last season, pairing up players from different position groups in hopes of cultivating chemistry. Jones found himself next to the attention-averse quarterback who always wanted to be a part of the team and never above it. Amid months of c
haos, the two grew tight, and Jones saw up close what makes Tagovailoa tick.
A group of players started spending holidays at the Tagovailoas — Thanksgiving, Christmas, Fourth of July this summer. The week before they were to report for training camp, the QB had a dozen teammates over for a hibachi night.
"One thing I've learned about football: The really good teams are usually the tightest teams on and off the field," Jones says. "We've grown a lot closer. He's the one leading that."
Which is part of the reason Jones never saw him walking away. Not now. Not like this.
"He has that it factor, and we need that," Jones says. "He was balling last year, and I can see it in his eyes now, that feeling of unfinished business. He's coming back with a vengeance."
On a sweltering morning in Miami recently, training camp not yet a week old, Tagovailoa dropped back and lofted a deep shot to Hill, who had slipped behind a defensive back in a 1-on-1 drill. The throw was pristine, dropping right in the receiver's lap, never forcing him to slow his stride. Hill hauled it in and sped into the end zone untouched.
"This s— too easy!" Hill barked for everyone to hear. "This s— too easy!"
At times, it can feel like that in Miami, with these receivers and this coach and this quarterback — so long as he stays on the field. But nothing about Tagovailoa's career has been easy to this point. That's not likely to change.
This fall will reveal how long it lasts.