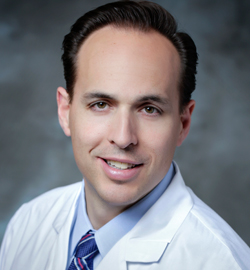 Philadelphia Inquirer Quotes Dr. David Hay: Phillies' Bryce Harper likely headed for thumb surgery, but plans to play again this season.
Article Link: Phillies' Bryce Harper expected to need surgery, but plans to play again this season (inquirer.com) 
Article Excerpts (The Philadelphia Inquirer is subscription-based. Excerpts from article below)
Surgeon weighs in on Harper's prognosis
……As hand specialists reviewed X-rays of the most scrutinized thumb in baseball and team officials huddled Monday to brainstorm how to replace an irreplaceable player, one question hovered over the Phillies.
How much time will Bryce Harper actually miss?
The length of Harper's absence depends largely on the location and severity of the fracture, according to David Hay, an orthopedic hand and wrist surgeon at Cedars Sinai Kerlan-Jobe Institute in Los Angeles. Hay said a thumb fracture typically sidelines a player for six weeks on the low end or at least 12 weeks on the high end.
Hay, who hasn't treated Harper and isn't privy to the details of the fracture, outlined three potential scenarios:
If the fracture is nondisplaced, the bone could be set without surgery. Harper's thumb would be immobilized for a few weeks, but Hay said it would be "pretty reasonable" for Harper to be "on the cusp of playing" within four to six weeks. Cincinnati Reds first baseman Joey Votto — like Harper, a left-handed hitter — missed 33 days last season with a nondisplaced left thumb fracture.
A minimally displaced fracture may also heal without surgery. But Hay said some athletes elect to have screws or pins inserted to hold the fracture in place and allow the rehab process to begin sooner. In that case, the timetable for returning to play is still roughly six weeks.
If the fracture isn't clean, or if it's in either of the two joints of the thumb, surgery would be necessary and the recovery would be longer and more complicated.