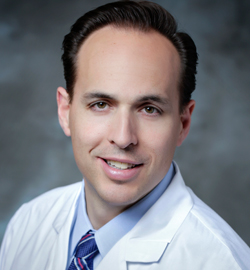 Arizona Republic (USA Today Network) Quotes Dr. David Hay: If Chris Paul's hand heals as expected, Suns will be just fine
Article Link: Somers: If Chris Paul's hand heals as expected, Suns will be just fine (usatoday.com) (Subscriber-Based)
Entire Article:
Somers: If Chris Paul is fine by April 16, the Phoenix Suns will be, too
Arizona Republic
When Chris Paul clutches a hand, Suns fans clutch their hearts.
It's understandable because no player in the NBA is more valuable to his team, and the Suns won't win a championship this season without their point guard.
There aren't any bright, silver linings to the news that Paul suffered an avulsion fracture to his right thumb last week and will miss a good portion, if not all, of the remaining regular season.
There is a grayish lining to the gloomy news, however.
This doesn't appear to be a long-term injury. Paul could return before the playoffs start, and unless the injury is more extensive than reported over the weekend, his right thumb shouldn't bother him as the Suns seek their first championship.
Typically, these fractures can be treated without surgery," said Dr. David C. Hay, an orthopedic hand and wrist surgeon at Cedars-Sinai Kerlan-Jobe Institute in Los Angeles. "They heal very reliably, so even though he's out for a period, it's a reliable recovery. It should be a speed bump, not a detour."
Hay has not examined Paul and noted that the "nuance of the injury is the stuff we want to know."
But hand surgeons see this type of injury a lot. The ligament that restrains motion of the thumb away from the hand is either torn off the bone, or, in Paul's case, pulls off a piece of bone.
Hay compared it to having tape stuck to a surface. When stretched, the tape could rip, or it could pull off a small piece of whatever it was attached to.
"It's a fracture of the bone," Hay said, "but it's really the anchor point, the insertion point of the ligament on the bone that pulls this little corner of bone off the rest of the bone."
Sometimes surgery is needed to reattach it, and it's unknown if that's the case with Paul. Surgery, however, doesn't necessarily mean a longer rehab period than six to eight weeks, Hay said.
Surgery means using hardware to hold the bone and/or ligament in place, Hay said, and that hardware is "doing some of the work. In some ways, that can let you rehab quicker."
Paul said over the weekend he recently he had undergone four hand surgeries, the latest coming after the NBA Finals last summer. "My hand surgeon is part of my family now," he said.
Paul's surgeon is Dr. Steven Shinn with Cedars-Sinai Medical Center. According to a Google search, Shinn repaired a ligament in Paul's right thumb in 2012, a right-hand fracture in 2016, a left-thumb injury in 2017 that was similar to the current one, and Paul's wrist last summer.
That history between surgeon and patient is important, Hay said.
"The confidence on both of sides of that, the comfort between athlete and surgeon allows you to push quicker," he said. "You both know each other. There is mutual trust and that probably bodes well for him getting back quicker."
Losing Paul for any amount of time is a blow, but it's one the Suns can withstand. They have the best record in the NBA and a 6½-game lead over Golden State in the Western Conference.
Backup point guard Cameron Payne, who has missed the last 12 games because of a wrist injury, is expected back soon. And General Manager James Jones looks clairvoyant now for acquiring guard Aaron Holiday at the trade deadline.
Payne and Holiday, combined with occasional appearances at point guard by Devin Booker, give coach Monty Williams options in replacing Paul.
The time off shouldn't affect Paul, either. To his credit, he refused to have his workload in the regular season managed, even at age 36 and in year 17 in the NBA. The injury will now do that for him, and as Booker pointed out Sunday, there could be benefits.
"I look at the beauty in it. He gets to rest his legs," Booker said. "He gets to get ready for a long postseason that we're trying to make happen."
So, fear not, Suns fans. Take deep breaths. Nothing will have been lost, other than a few more regular-season games than usual, if Paul is back by April 16, when the playoffs start.
If he's not, seek immediate medical attention right away.