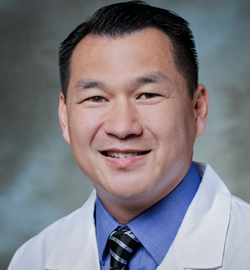 Description: The Athletic Interviews Dr. Kenneth Jung About Potential Recovery Timelines for Los Angeles Chargers Derwin James After Suffering a Stress Fracture in Foot
Article Link: https://theathletic.com/1143453/2019/08/16/potential-timelines-for-derwin-james-return-and-how-the-chargers-might-replace-him/ (Requires Username/Password – Full Article Pasted Below)
Article:
Potential timelines for Derwin James' return, and how the Chargers might replace him
By Daniel Popper 1h ago
 1 
COSA MESA, Calif. – Derwin James closed out the Chargers' joint practice with the Saints on Thursday by intercepting a deflected Drew Brees pass during a two-minute drill. James then rose from the turf, dropped the ball and joined up with his fellow defensive backs. The group ran the length of the field together to the near end zone, where they posed and celebrated in front of a video camera. Desmond King did a somersault.
James was not limping as he jogged joyfully with the Jack Boyz. So it was surprising when he arrived at practice Friday, less than 24 hours later, with a sizable gray walking boot on his lower right leg that extended up near his knee. And it was even more surprising when the Chargers announced the diagnosis: James had suffered a stress fracture in the fifth metatarsal in his right foot.
"He will continue to be evaluated," the Chargers wrote in a statement, "and the course of treatment is still to be determined."
Let's state the obvious: This is an enormous loss for the Chargers. James is a bona fide leader on defense and more importantly, he's one of the best safeties in the league. James is irreplaceable. The Chargers have depth at safety and can manage to stay afloat while James is sidelined, but their aspirations of becoming the best defense in the NFL took a serious blow with the news of the injury.
Now for the less obvious: Exactly how long will James be out? Anthony Lynn opted not to speculate publicly Friday and said there is no timetable for James' return – though he didn't rule out surgery or James potentially starting the season on injured reserve.
If James starts the season on IR, he would have to miss at least the first eight games. So that decision will hinge mostly on how severe this injury is.
Dr. Ken Jung, a foot and ankle orthopedic specialist at the Cedars-Sinai Kerlan-Jobe Institute who has consulted for the Ducks, Lakers, Dodgers, Kings and Sparks, offered some insight on the nature of stress fractures in the fifth metatarsal, a bone on the outside middle of the foot.
If a fracture occurs in a specific area of the fifth metatarsal, between the base and the middle part of the bone, it is referred to as a Jones fracture. This is worst-case scenario for James.
"If it's in that particular area, the blood flow is not that great," Jung said. "So we'll typically recommend surgery to fix it, especially with high-level athletes, to get them back quicker, as well as to stabilize the bone and reduce the chance of stress developing in that area going forward."
Jung said the surgery would effectively entail inserting some sort of hardware into the bone to fortify it. The recovery for this surgery is usually six to eight weeks, according to Jung, but that all depends on the severity of the fracture.
If the bone shows signs of stress but isn't technically cracked, then James potentially could resume physical activity in two to four weeks and return to game action in closer to six weeks, Jung said. But in cases when the Jones fracture is worse, Jung said he's seen recovery take anywhere from 10 to 12 weeks.
"It's got a name because it's notorious for not healing well without surgery," Jung said. "That's why we're more aggressive on taking care of those with surgery."
The Chargers did not specify if James is dealing with a Jones fracture. So it's possible the fracture is a different area of the fifth metatarsal where blood flow is better. This would be the best-case scenario for James.
If James is not dealing with a Jones fracture, he has a better chance of avoiding surgery and could be looking at a recovery time of minimum four to six weeks, according to Jung.
Lynn said the injury "came to a head" sometime during Thursday's practice. "It just happened kind of slowly," he added. James likely was dealing with some sort of stress reaction in the foot over recent days or weeks, and a wrong step triggered the fracture.
"It's usually cumulative," Jung said. "You can have a stress reaction where the bones are weaker…and then you push off and then the bone breaks."
Jung said James would be better off making a decision on surgery sooner than later.
"Usually with these athletes, you're trying to decide quickly so you can shorten that window," Jung said. "If it is a recovery to come back to play in six to eight weeks, you shorten that window by getting the surgery done quicker."
In the meantime, Adrian Phillips will replace James as the Chargers' starting strong safety. He played with the first team at that spot in base packages during Friday's practice.
Both Lynn and defensive backs coach Ron Milus said Rayshawn Jenkins, the Chargers's starting free safety, has the capability to move to strong safety if necessary.
"But I love what he's done with his body," Lynn said of Jenkins. "He's lost weight. He's doing a heck of a job at free safety. So I'm not sure if I necessarily want to make two moves right now."
Behind Phillips, the Chargers have rookie Nasir Adderley and veteran Jaylen Watkins. Adderley has sat out multiple weeks with a hamstring injury and Watkins is coming off a torn ACL he suffered last preseason. Both could fill in at free safety if the Chargers opt to move Jenkins to strong safety.
It's also worth mentioning that Phillips will still play dime backer in that personnel package. And in those instances, the Chargers will need to find someone else to play strong safety – likely Jenkins, with Watkins or Adderley playing free safety.
"At the end of the day, we've got guys that are going to be able to go out and perform," Milus said.
Added Lynn: "It doesn't matter how much effort you put into saving guys and keeping guys fresh and healthy. It's football, and things are going to happen. We're a team, and we'll overcome it as a team."
(Top photo of James: Sean M. Haffey/Getty Images)