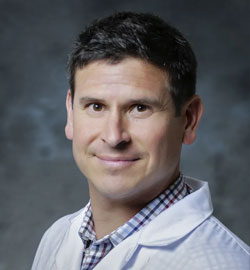 Michael B. Gerhardt, MD
Sports Medicine
Orthopaedics
• Team Physician, US Soccer Men's National Team
• Team Physician, Los Angeles Galaxy
I specialize in sports medicine, including arthroscopicsurgery of the hip, knee, ankle, and shoulder. I perform cutting edge, minimally invasive techniques for treating a wide spectrum of hip injuries by using robotic-arm assisted technology used to develop a highly precise surgical plan and procedures.
Sports Medicine

Shoulder and Knee injury

Knee

Hip Labral tears and impingement / FAI

Joint Preservation and Replacement
Patient Forms
Patient forms are available through My CS-Link.