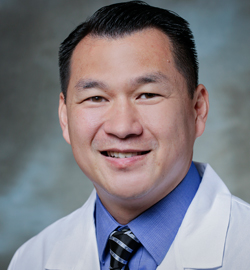 Kenneth S. Jung, MD
Orthopaedics
I specialize in disorders and injuries to the foot and ankle. With over 20 years of professional experience, I am also a foot and ankle consultant to pro teams and athletes in Southern California.
Foot and Ankle / Fractures

Achilles Tendon Rupture / Injury / Pain
Ankle Ligament Injuries / Sprains/ Instability
Ankle Arthroscopy
Bunions-Great Toe pain
Patient Forms
Patient forms are available through My CS-Link.