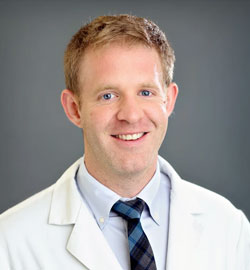 Christopher M. Kidd, MD
Sports Medicine, Orthopaedic Trauma
Orthopaedics
My team provides cutting-edge care for athletic, traumatic, and overuse conditions of the leg, ankle, and foot. We want to get you back on your feet fast – whether your daily life takes you to an office or a soccer pitch. I specialize in innovative surgical techniques and proven strategies for recovery.
Foot and Ankle

Team Physician, LA Galaxy

Team Physician, Amgen Tour of California

Team Physician, St. Monica's High School Football Team
Patient Forms
Patient forms are available through My CS-Link.