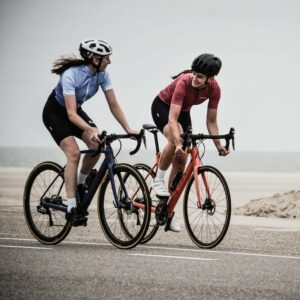 Bicycling.com asked Dr. Ramin Modabber on the muscles engaged in cycling and it's benefits.
Article Links: Hydration May Be a Key to Healthy Aging (healthline.com) Benefits of Stretching—Here's What to Know (msn.com)
While cycling is generally considered an aerobic form of exercise designed to improve heart and lung health, riding a bike requires the use of many different major muscle groups, and a regular cycling workout can contribute to significant muscle growth and strength.
"Muscle building requires muscle overload or strain to a muscle allowing for a training response, which can result in muscle building. For cycling, this involves the primary engines of cycling—specifically, the quadriceps, hamstrings, and calves," says M. Ramin Modabber, M.D., orthopedic surgeon at Cedars-Sinai Kerlan-Jobe Institute in Los Angeles and medical director and chief medical officer of the Amgen Tour of California.