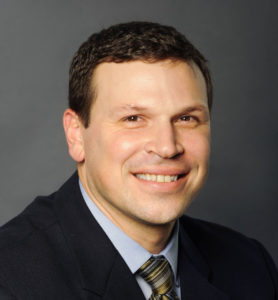 CS-KJI Blog
FINAL
8-12-19
Why Most Serious NFL Injuries Occur Before Season Kicks Off
Football is back and NFL fans throughout the country are excited about the upcoming football season. They're building fantasy football teams and making predictions on which team will earn a trip to the "big game" – the Super Bowl. Meanwhile, their favorite teams and players are ramping up preparation for the season with training camps and preseason games.
If you've followed sports news over the years, it seems like players sustain an abundance of injuries before the "real games" even begin, or within a few games of entering into it. Indeed, many of the severe injuries that can sideline a professional football player occur very early on in his season. The question is: why? There are a few significant reasons that are worth exploring.
Varying Levels of Off-Season Conditioning
When you bring a group of players together who haven't undergone the same amount or level of conditioning before training camp or the start of the season, this can introduce some elevated injury risk. Players can come into camp either over-trained or under-trained.  If a significant amount of training has already occurred, then some players may be participating at high levels of fatigue, which can also lead to non-contact injuries – most notably, ACL tears.  If under-trained, acute injuries can occur as theirs bodies have not made the adjustments to the increased workloads.
Historically, even professional football players took the off-season to work other jobs, because there was no money to be made once the season was over. Today, there is no such thing as an off-season for these finely-tuned athletes who work daily to enhance their mental and physical performance. There are also organized team activities (OTAs) such as strength and conditioning training sessions and several mini-camps. Participation in these activities means many players are only taking about six weeks off from training out of the entire calendar year. Overuse injuries don't discriminate. They'll target and attack anyone – professional athlete or not.
Vets and Rookies Training Together Creates an Interesting Mix
During training camps, each NFL organization comprises veteran players as well as those drafted rookies and undrafted free agents trying to make the team. This experience discrepancy may escalate the intensity of play or training for one player, but not another – and that can lead to injury during their interaction on the practice field. Added to the discrepancy in player experience is the overall intensity of the experience for just about every player. Weightlifting and on-field work for consecutive days is part of the "grind" but it can have consequences. For those with less experience, returning from injury, or who are out of shape for one reason or another, it can make them even more susceptible to injury because of their efforts to regain midseason form.
Practice? Yes, We Are Talking About Practice and Why It Can't Simulate Game Speed
With all due respect to NBA legend Allen Iverson, practicing any sport is an integral part of a player's and team's efforts to reduce injury risk. But, not every practice drill can simulate or prepare an athlete for what might happen in a game. One example of this is the quick change of direction an NFL player can make when reacting to an opposing player's movement. These types of non-contact injuries (ACL tears and other knee injuries, for example) are frequent during this part of the pre-and early-season. Some organizations are addressing the issue with simulation drills or conditioning that aim to train players mentally and physically with the processing of real time game speed, different pivoting movements, and/or practicing ways to minimize the impact of blocks and tackles that may reduce the risk of these injuries.
Any scan of the sports headlines today highlights athletes who've already sustained some pretty severe injuries in the preseason or are still nursing injuries or surgeries from last season. As a sports medicine specialist and orthopedic surgeon at Cedars-Sinai Kerlan-Jobe Institute and a team physician for the Los Angeles Rams, my mission is to get these incredible athletes safely  back on the field and performing at the highest level possible. It's tough to see such significant injuries happening so soon in seasons and in some cases, so early in careers.
The good news is that teams like the Rams are also taking notice. In fact, the Rams athletic training staff has committed itself to monitoring all soft tissue injuries, utilizing analytics to evaluate workload, and it is working diligently to ensure proper sleep, hydration, and nutrition for its players. Combined with these efforts and continued advancements in research, we are helping athletes of all levels prevent injury and if injured, return faster, stronger, and with a greater knowledge of their body than ever before.
Sources:
https://bleacherreport.com/articles/2547806-why-does-the-nfl-still-have-a-preseason
https://www.sportscasting.com/nfl/heres-what-really-happens-at-nfl-training-camp/