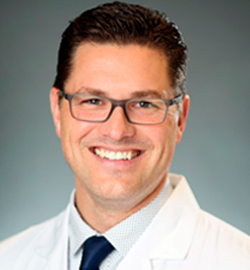 Description: What Parents of High School Athletes Should Know About Return-to-Sports During COVID-19
No matter which part of the country you're in, there are likely several questions swirling for parents and high school athletes about when they might return to their sport during this COVID-19 pandemic. Here in California, the California Interscholastic Federation, commonly known as CIF, has announced that the fall season, which includes football, is tentatively scheduled to begin between December 2020 or January 2021. But regardless of when a season might start, the physical assessment of athletes before it does is imperative. Although an annual sports physical is always vital for young athletes, it is especially crucial for those who have previously had confirmed COVID-19 illness.
I recently served on an expert task force formed by the National Federation of State High School Associations (NFHS) and the American Medical Society for Sports Medicine (AMSSM). This task force's primary role was to guide health care providers in the medical assessment of student-athletes with prior COVID-19 illness before sports participation. Recent data indicates that most young people who have developed this novel coronavirus are either asymptomatic (experiencing no symptoms) or have only mild symptoms. However, the condition has been studied to cause significant cardiopulmonary complications in 1 in 5 adults who become severely ill. Though these same concerning symptoms have not necessarily been observed in the pediatric or adolescent populations, we must consider that some of our high school athletes are on the brink of adulthood in terms of chronological age. Therefore, the task force recommends that every high school consider a new questionnaire for athletes that addresses medical issues specifically related to COVID-19.
In addition to asking whether the athlete has previously tested positive for or diagnosed with COVID-19, the recommended questionnaire asks a series of symptom-related questions specific to the virus, family COVID-19 history, and information on underlying conditions that may exacerbate COVID-19 illness. The task force recommends that a "yes" answer to ANY question on the questionnaire be immediate grounds for evaluation and clearance by a physician or health care provider before the athlete participating in sport.
For those athletes who indicate a previous definite COVID-19 diagnosis on the questionnaire, the task force emphasizes a more in-depth look into whether the illness was mild, moderate, or severe, in addition to evaluating ongoing or persistent symptoms. Especially for competitive athletes engaging in sports that require significant physical exertion, any COVID-19 signs that involved chest pain, pressure, or tightness, or heart palpitations should be further and possibly more closely monitored.
Finally, other considerations for parents and high schools should include a standardized means by which athletes are self-monitoring for COVID-19 symptoms. Policies and procedures should be adopted at the school level for such occurrences. To help mitigate the spread of the virus, schools must make it clear that athletes shall not attend a school or sporting events if they are not feeling well and should follow up with their medical provider for further evaluation. Furthermore, the task force recommends that any student-athlete who tests positive for COVID-19 should refrain from exercise for 14 consecutive days after being diagnosed and not return to sport or conditioning before seven days have passed since all associated symptoms have resolved. To return to sports participation, the student-athlete should again undergo a sports-clearance physical with a physician or health care provider. Each school should require any medical clearance to be delivered in writing before the athlete's return to sport.
With the above considerations in mind, it also remains imperative that every school has an emergency action plan which consists of at least one AED on-site at every sporting event in the event of an athlete collapsing and experiencing a cardiac emergency. Ongoing training and drills on the use of AEDs are crucial so that all athletic staff knows what to do in the event of a cardiac emergency in an athlete.
While COVID-19 has ushered in a "new normal" for nearly every aspect of living today, with proper precautions and safety protocols in place, our high school athletes will be able to return to sport with their safety top-of-mind. If we continue to work together and remain compliant with evidence-based guidelines, we can make this "new normal" safer and better than ever before.
Sources:
"Cardiopulmonary Considerations for High School Student-Athletes During the COVID-19 Pandemic:" NFHS-AMSSM Guidance Statement Jonathan A. Drezner, MD,*† William M. Heinz, MD,‡ Irfan M. Asif, MD,§ Casey G. Batten, MD,|| Karl B. Fields, MD,¶ Neha P. Raukar, MD,# Verle D. Valentine, MD,** and Kevin D. Walter, MD†† (PDF)