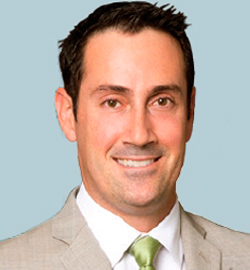 November 30, 2021
Total Hip Replacement Surgery – Why Younger People Are Undergoing Procedure in Record Numbers 
The number of total hip replacement procedures in America has increased year over year for decades. Currently, more than 1 million total hip and total knee replacement surgeries are performed in the United States each year. That figure represents more than 7 million people living mobile lives on a total hip or knee replacement, even though they have advanced arthritis or other degenerative conditions that would otherwise impede mobility and active living. And although many people view the procedure as something an "older person" undergoes, the age range of people undergoing total hip replacement is trending younger.
It remains true that most people who undergo hip replacement surgery are between the ages of 50 and 80. However, this specialty of orthopedic medicine has come so far over the past decades – between advanced surgeon expertise and implant quality. Those successful procedures are commonly performed on people spanning a wide range of ages – from the young teen with juvenile arthritis to the older adult with advanced degenerative arthritis.
A recent study published in The Journal of Arthroplasty concluded that the number of patients under the age of 21 who had undergone a hip replacement procedure significantly increased in the United States, to the tune of hundreds of procedures. The mean age of the patient in the study was 17 years old.
These recent increases in hip replacement procedures aren't only observed in the very young. In fact, data from the National Hospital Discharge Survey indicates that the age distribution of those receiving a total hip replacement between 2000 and 2010 significantly increased from 12 percent of total procedures in the year 2000 to 17 percent in 2010 for 45–54-year-olds. Conversely, total hip replacement procedures decreased for patients 65-74 years old, from 34 percent in 2000 to 28 percent in 2010. The report also indicates that the younger age cohort had a shorter hospital stay than the older adults studied.
What is also true of our population today, including seniors, is that there is an increasing demand for "active living" well into the golden years. Today, many patients aren't content to sit on the sidelines of life and watch it go by as they hit their retirement years and beyond, and instead, they want to be active participants in living. For those younger individuals who are undergoing a total hip replacement in record numbers, they too have a strong desire for a quality of life that keeps them active.
So much of the decision to undergo a total hip replacement surgery has to do with confidence in a surgeon's expertise and trust that the implanted replacement will last and allow for pain-free active living. During a total hip replacement procedure, the surgeon removes the damaged bone and cartilage of the hip and replaces them with specially designed prosthetic components comprised of metal, ceramics, or plastic parts, or a combination of these.
Ultimately, most hip replacement procedures are undergone by individuals impacted by a type of arthritis: juvenile arthritis, degenerative arthritis, osteoarthritis, post-traumatic arthritis due to traumatic hip injury or fracture, or rheumatoid arthritis. In other cases, a hip fracture, childhood hip disease, or osteonecrosis can play a role in the hip replacement decision.
There is a variety of reasons that a physician may recommend total hip replacement to a patient. First, unless a traumatic injury to the hip has occurred, surgery is not typically the first treatment recommendation for a painful or otherwise symptomatic hip condition. Before undergoing surgery, most patients will be advised a course of medication therapy, counseling on lifestyle changes that can help the condition (weight loss in those who are overweight, for example), and physical therapy in some cases. However, when these measures fail to provide adequate pain relief or symptom resolution, hip replacement surgery may be advised, depending on the extent of the disability created by the condition. In most cases, a physician will recommend hip surgery when the pain, stiffness, or lack of mobility in the hip prevents a person from efficiently performing tasks of daily living, such as walking or bending down.
Hip replacements can last for decades now, thanks to advances in surgeon training and experience, surgical procedures, and the quality of the hip implants used today. Lifestyle choices including maintaining a healthy weight, getting plenty of hip strengthening exercise, and avoiding high-contact sports are some things one can do to aid in extending the life of a hip implant. Today, millions of Americans of all ages live as proof that total hip replacement can restore active living and keep on-the-go people going.
So why watch your golden years pass you by from the cheap seats when you can remain in the game of life?
Sources:
https://consumer.healthday.com/b-11-10-hip-replacements-on-the-rise-among-the-very-young-2655507813.html
https://www.cdc.gov/nchs/products/databriefs/db186.htm
https://www.healthgrades.com/right-care/hip-replacement/8-surprising-facts-about-hip-replacement
https://orthoinfo.aaos.org/en/treatment/total-hip-replacement/
https://www.ncbi.nlm.nih.gov/pmc/articles/PMC4551172/