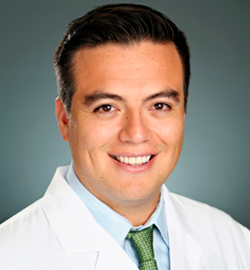 The Athletic Quotes Dr. Carlos Uquillas: Tigers pitcher Casey Mize is set for Tommy John surgery. What took so long?
Article Link: Tigers pitcher Casey Mize is set for Tommy John surgery. What took so long? – The Athletic
Read Article:
Tigers pitcher Casey Mize is set for Tommy John surgery. What took so long?
Jun 10, 2022
26
The Tigers never heard the words Tommy John surgery from doctors in conjunction with Casey Mize until quite recently. It's the truth, even though Mize has been on the injured list for about eight weeks, even though he was twice shut down in his throwing progression, even though it always seemed inevitable from the outside.
So how did we get here, to the No. 1 pick in the 2018 draft being set for surgery? And what was going on for the past eight weeks?
Dr. Carlos Uquillas, the team physician for the Los Angeles Angels, provided some perspective. He started by putting it in the simplest of terms.
"The throwing elbow is pretty complex," he told The Athletic.
It started April 14 — Mize felt something wrong in his elbow after his second start of the year in Kansas City. The Tigers placed Mize on the injured list the next day with a medial elbow sprain. The team refrained from even using the word "ligament" when referencing the sprain. Mize admitted to being "super vague" about the specifics of what was going on with his arm.
It all seemed ominous at the time, no doubt. But Mize had his arm examined in Kansas City and Detroit. An initial MRI showed there was no structural damage in Mize's elbow.
"I'm not having surgery," Mize said at the time. "That's really positive. I'm gonna pitch again soon. That's a huge positive there."
In the days that followed, Mize twice attempted to begin throwing, and twice he was shut down. The first instance came after Mize made a rehab appearance in Triple-A Toledo on May 12. He pitched only two-thirds of an inning, surrendering three singles, a three-run homer and a hit batter.
The Tigers sent Mize back to their spring training facility and said they planned to work him back slowly. Manager A.J. Hinch said he didn't want to use the term "setback."
The second shutdown, though, came over the past two weeks, when Mize began throwing from a short distance. Initial reports, per Hinch, were positive. But the Tigers always knew the real test would come when Mize stretched out closer to 180 feet and began throwing at full intensity.
As Mize progressed in his throwing program to 90 feet, symptoms recurred. So once again he sought another opinion.
"Any of the exams he's had have shown an intact ligament, which is true," Hinch said.
That's precisely why the Tigers were always optimistic Mize could avoid any long-term injury.
Mize spent about eight weeks in limbo, not healthy enough to pitch but supposedly not in need of surgery, either.
"When they told us the ligament was intact, that gave us great confidence that there wasn't going to be a big problem," Hinch said.
Now the question lingers: Why did it take eight weeks for Mize to learn he needed Tommy John surgery?
Uquillas, who is also an orthopedic surgeon at the Cedars-Sinai Kerlan-Jobe Institute, offered an explanation.
"At times it is very clear," Uquillas said. "You go, you see an MRI and it's very clear that it's a full tear and it needs Tommy John. At times it's a little bit more subtle. Especially as a major-league pitcher, that ligament has gone through so much trauma and stress already, that it's never really a normal ligament. You're not really comparing normal to abnormal. You're trying to determine: Is it sufficient?"
After his second shutdown, Mize visited Dr. Keith Meister, an orthopedic surgeon, in Dallas, and he came away with a different diagnosis. Meister put Mize under a stress MRI, examining his elbow from a different angle. The MRI Meister used is growing in popularity because it replicates Valgus stress — think of a pitcher's elbow bending backward during the throwing motion.
"It's a way to stress the ligament and then get a picture of it," Uquillas said. "It's been done before with X-Rays. If you look at the first description of Tommy John when Dr. (Frank) Jobe did it, there's an X-Ray of his elbow being stretched. You can see the hands stretching that elbow and it opening up. This is doing the same thing but with an MRI so you can see the details of an MRI more."
The stress MRI also did not show a torn ligament. But it did show a ligament that was overly stretched. It had lost its elasticity and thus was not functioning properly.
A ligament is a connection between two bones, a stabilizing force. The UCL is, in a sense, like a rubber band. And a rubber band that is no longer stretching isn't of much use.
"In the process of throwing and pitching, that ligament is undergoing microtrauma," Uquillas said. "It's undergoing little tears over and over and over again. That can then heal, but maybe it heals in an elongated position. It's a little bit longer than it should be. So then that repetitive microtrauma and healing process keeps going and it keeps stretching little by little.
"When you see it, basically, other parts of the elbow are getting overloaded because it doesn't provide stability during throwing. Then you start getting bone spurs or stress in other parts of the elbow."
That stretched ligament did not become clear until Meister put Mize under the MRI. It's unclear why previous doctors did not conduct MRIs from the same angle. But it's not exactly uncommon for standard MRI results to miss something.
"There's different little things you can look for in the MRI that are maybe not on the ligament that will show you rather it's too unstable or not," Uquillas said. "(There are) different patterns of instability by bone bruising and different ways that show that even though the ligament may look OK, it's not providing the stability the elbow needs. So it's not always black or white."
The lost eight weeks, though, will further delay Mize's eventual return. The surgery affirms he will miss the remainder of the 2022 season. He will miss most or quite possibly all of 2023, as well.
"I've learned more about this in my days as a manager than I ever knew prior," Hinch said. "But it takes some time to differentiate between inflammation and actual injury, to see how the symptoms are. I've also in my career heard of guys with 50 percent tears who are still pitching in the big leagues. So I don't think any of this is an exact science. You don't want to rush to the surgery table despite how successful it's been. So the time lost is sometimes needed for recovery, but sometimes needed for diagnosis."
This all puts Mize and the Tigers' franchise in a difficult position. Mize, of course, has to deal with the trying emotions that come when an athlete is no longer able to perform. He must go through the rehab process, enduring both the mental and physical tolls that come as a result.
Hinch spoke with Mize on the phone Sunday night. Mize was OK without making the news public as soon as possible. Already, he was focused on the rehab process — all in line with the Mize we've come to know over the past few years.
"I think resolution for this is the No. 1 key," Hinch said. "He knows the problem, he knows the answer, he knows what the road ahead is. … I know he's gonna be a diligent patient, I know he's gonna do everything that's asked of him in rehab and get back to being the pitcher we know he's gonna be moving forward."
Pitchers return from Tommy John with ample success these days. But if Mize does not return until 2024, the Tigers will only have him under control for three more years.
In the interim, the Tigers must move forward without the headliner of the young pitching corps around which they have centered their long rebuild. The disappointment of the Tigers' 2022 season thus far only looks worse when you consider the player who was once considered the organization's most promising pitcher will miss almost two full seasons.
Mize posted an encouraging 3.71 ERA last year, his first full season in the major leagues. Entering 2022, the goal was for Mize to regain feel for his splitter, induce more swinging strikes and elevate his strikeout rate.
Interestingly enough, the splitter that helped make Mize the No. 1 pick out of Auburn has long been at the center of speculation around his arm. There's no way to know whether Mize's ligament problem is a result of the splitter, or the mechanical hitch in Mize's elbow that Pedro Martinez once fretted about on MLB Network, or the simple fact that pitching is an unnatural motion that inevitably leads to injuries.
"If you think about him in a 200-inning season, with that kind of torque on that elbow, you're looking at Tommy John, most likely," Martinez said in 2020.
You could predict any pitcher needing Tommy John and have a solid chance of being correct. But Mize missed multiple starts with arm fatigue and a flexor sprain during his sophomore season at Auburn. He was shut down after trying to pitch for Team USA that summer and didn't pitch in intrasquad scrimmages the following fall. Mize attributed those problems to not pronating properly when throwing his slider.
Leading up to the draft, Mize was widely considered the favorite to go No. 1 overall. But multiple scouts still had concerns about the long-term durability of his arm. The Tigers selected Mize at No. 1 regardless, and few could question the pick. Mize was widely considered the best player in the draft.
By 2019, he threw a no-hitter in his Double-A debut but was shut down for a month that summer after throwing an awkward, looping pitch in a game with Double-A Erie. Mize was diagnosed with shoulder inflammation at the time. He consulted with a variety of doctors, from Tigers physician Stephen Lemos to Dr. James Andrews. Mize returned later that year but wasn't quite himself. He was shut down out of precaution in August of 2019.
Mize nonetheless returned healthy. He debuted in 2020, then pitched with success in 2021. He came into this year with hopes of blossoming into a true frontline starter.
But instead, Mize is set for surgery next week, and the Tigers are now staring at another major roadblock.
(Photo: Tim Fuller / USA Today)