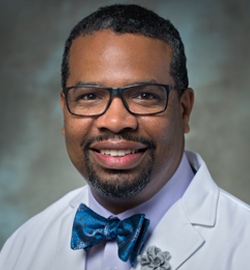 Description: The Athletic Interviews Dr. Vernon Williams About Cincinnati Bengals Cordy Glenn's Recovery From Concussion
Article Link: https://theathletic.com/1225802/2019/09/19/why-cordy-glenn-is-on-day-35-of-the-concussion-protocol-and-the-question-that-comes-next/
Complete Article:
Why Cordy Glenn is on Day 35 of the concussion protocol and the question that comes next
By Paul Dehner Jr. 2h ago
 5 
CINCINNATI — Zac Taylor receives a report on $60 million tackle Cordy Glenn just about every day. Pretty much every day it comes out the same. He's still in the concussion protocol. For 35 consecutive days.
"Honestly, it's every day that I look for the update," Taylor said. "Every single day I come in and it's day-to-day."
That quote was from 10 days ago. He's been asked about the left tackle's situation in every press conference since. The answer continues to be "day-to-day." That may sound intentionally vague, but it's for good reason. Trying to explain what's going on with Glenn would be like trying to explain how his brain works.
The simplistic version is that Glenn self-reported the concussion after the preseason game against Washington and continues to be symptomatic. He's not allowed to talk to media while in the protocol, but he's told others that light and noise aggravate the issue. Those are standard concussion symptoms.
The world of concussions is as scary and unpredictable as it is well-documented.
What we do know is players in 85 percent of concussions suffered in the NFL see a return to play within 14 days, according to Vernon Williams, a sports neurologist and director of the Center for Sports Neurology and Pain Medicine at Cedars-Sinai Kerlan-Jobe Institute in Los Angeles.
We also know a significant majority of players miss at least one week.
When a concussion lingers longer, as this one has for Glenn, other circumstances are typically at play. That includes potential exacerbation of a pre-existing issue.
Sources couldn't go into detail, but there's no knowledge of Glenn's particular issue having happened in Cincinnati before, and national specialists in this space used the word "rare" when discussing his situation. Glenn did seek a second opinion, which was in step with the first.
The point being, it's complicated and goes beyond the standard realm of a concussion.
This week, Glenn turned 30 and took steps toward a return to play at practice, participating in aerobic stretching and doing footwork drills on the rehab field for the first time in the portion open to media. His workout load has ramped up lately after the rules of protocol dictated next to no physical or mental exertion through the first two weeks.
Those are all signs Glenn could be inching closer to coming out the other side.
The question that's drawing whispers around the Bengals, however, isn't if Glenn can return. Rather, it's this: Should he?
"We get concerned when there is a progression of increased duration or severity," Dr. Williams said of the general approach to scenarios like Glenn's. "Either of those kinds of things are concerning and you'd be saying, 'We need to think about whether it's the right thing to do to return to a collision sport at all.'"
---
Understanding life in the concussion protocol plays into Glenn's situation because it can be infuriating and nerve-wracking.
Every day includes waves of meetings with doctors and updating the condition. There are pencil tests and memorization sessions. Keeping track of it all while dealing with brain trauma can be a blur.
"I don't know, I seen a lot of people," said cornerback Tony McRae, who missed two games with a concussion last December. "I probably talked to … I don't know, they have to make sure you are all right, so I talked to a lot of people."
One athletic trainer is specifically assigned to work daily with players in the protocol, and the independent neurologists will see the player twice before he would ever return to play. The Bengals let those doctors make the final call and have never disagreed with a diagnosis no matter how important the player or how grand the stage (see Green, A.J., 2014 playoffs).
All these conversations are intertwined for a player dealing with the symptoms and without any way to tell when they will crop up again. It could be something as simple as walking into a room or turning on the car radio or even partaking in a normal conversation.
"At first, it's kind of hard, you think you are normal, then someone can play some music or something and it triggers your whole — it's your brain, you don't really know what triggers it," said Dre Kirkpatrick, who also missed two games last December with a concussion. "It's kind of like a fog. To me, your thoughts are kind of off. Your thought process, your conversation, you kind of be all over the place a little bit. Not as fresh as you normally would be. Just kind of hard to sleep at night. Headaches. I've never had major headaches, but it's more like you just don't feel right."
Not sleeping well ranks among the worst signs and adds to what could make life worse: the anxiety.
The future ramifications of concussions are, obviously, terrifying. Coming face to face with football's most jarring reality or other unexpected issues surfacing in connection with it can rattle the nerves. Or at least send someone on a search for answers.
Safety Shawn Williams started wearing the Q-collar, an experimental device Luke Kuechly first wore two years ago. Outside of Williams and Kuechly, it hasn't found wide use in the NFL.
"It's different for everybody," Williams said. "You don't do anything. You don't go to meetings. It's weird not to be doing anything."
---
Being thrown out of the normal routine and not allowed in meetings is odd, to be certain. It's also part of the challenge of this equation for Glenn.
Not being able to stay in football shape for two weeks is one thing. But when a prohibition on any kind of real football participation expands to more than a month for an offensive lineman weighing 345 pounds, how many snaps of high-level play could be realistically expected when he does get cleared? That's a growing concern.
The more important worry goes well beyond how the Bengals will manage left tackle when he plays again. It's about the next 50 years of Glenn's life.
If whatever number of issues and/or symptoms have been set off by this concussion are serious enough to last this long, it's fair to ask if he should even attempt to return to football.
Glenn — in the fourth year of a five-year, $60 million deal that started in Buffalo — has made plenty of money in this game. This shouldn't be about money, but even if it were, Glenn's earnings should make it moot.
It's about Glenn's comfort level and desire to play balanced against the risks of aggravating this serious issue that's taken over his life for the past month.
These are all conversations ongoing with Glenn as this situation evolves. They're not easy. Brushing this off as one player struggling to return from a standard concussion would be a gross and misguided oversimplification.
"What we say in the concussion space is when you've seen one concussion, you've seen one concussion," Dr. Williams said. "They can be so different from one person to another and even within an individual they can be very different."
Glenn's situation is undeniably very different. How long it will continue is unknown.
All we do know is every day Taylor will be checking the report to see the latest update, hoping to report a status other than "day-to-day."