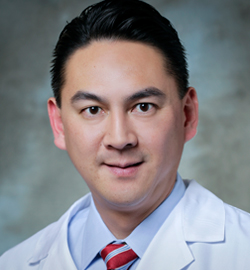 Description: Dr. Orr Limpisvasti About Los Angeles Chargers TE Hunter Henry's Tibial Plateau Fracture
Article Link: https://theathletic.com/1208129/2019/09/13/chargers-run-game-will-be-tested-a-hunter-henry-update-coordinators-on-mess-ups-and-tacos/ (Subscription Needed/Pasted Entire Article Below)
Complete Article:
Doctor on Hunter Henry
The Chargers lost another crucial piece to injury this week when they announced tight end Hunter Henry had suffered a tibial plateau fracture in his left knee against the Colts.
The injury happened late in regulation. Henry caught a short pass near the left numbers and sustained a hit to his lower half from Colts cornerback Kenny Moore. Henry was clearly in pain and he limped off the field. He ambled over to the medical table, where trainers checked him out. They eventually cleared him to return, and Henry played a key role in the Chargers' game-winning drive, hauling in a first-down catch over the middle and blocking on several big runs, including Ekeler's touchdown.
With that in mind, the Chargers' announcement was a bit of surprise. But NFL players gut through injuries all the time, sometimes serious ones, especially when adrenaline is running high.
In the release, the Chargers said, "Henry will continue to be evaluated, and the timeframe for his return has not yet been determined." Fourteen minutes later, ESPN's Adam Schefter tweeted this: "Chargers have thought that TE Hunter Henry's knee injury would sideline him 4-6 weeks."
At first glance, that seemed like a very minimal amount of time. J.J. Watt suffered a tibial plateau fracture in early Oct. 2017 and almost immediately was ruled out for the season. But Lynn at least partially corroborated Schefter's report by saying Wednesday that the Chargers would not be placing Henry on injured reserve, which would have forced him to miss at least eight weeks.
I contacted Orr Limpisvasti, a sports medicine specialist and orthopedic surgeon at Cedars-Sinai Kerlan-Jobe Institute in Los Angeles and team physician for the Anaheim Ducks, to try and make some sense of the reported Henry timeline.
"If we're talking lateral tibial plateau fracture, which is typically what this is, on the lateral side of the knee, then it depends on a few things," Limpisvasti said. "One is the size of the fracture relative to the joint. The tibial plateau is the bone supporting the joint, and so how much of the joint surface is compromised and how displaced is it, those are really big factors, because if it's just a really small fracture on the very edge of the joint and it's not very displaced, then it's very possible that it wouldn't affect his knee very much at all. It would end up sort of behaving like a bone bruise.
"If it was a bigger fracture and it involved more of the joint and was further displaced, then it would potentially mean a much more serious injury. The other sort of nuanced thing to think about with regard to the plateau fracture is that if they are displaced and they aren't great and you play on them, which sometimes players do — they'll let it heal up for a few weeks and try to play on them — it may heal in a position that can affect the knee function in the long term, and so there are some longer-term repercussions to their career and knee function if something that should be treated operatively or very cautiously at least, conservatively, from a timeline standpoint, isn't."
So basically, if that four-to-six week timeline is accurate, then there are two possible scenarios:
1. Henry's fracture is small and will heal properly without surgery in that amount of time.
2. Henry has a substantial fracture that needs surgery, but the Chargers are delaying it in an attempt to bring their tight end back this season.