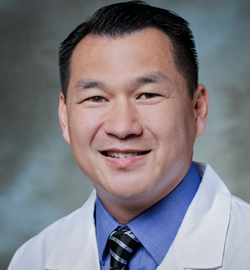 Description: The Athletic Interviews Dr. Kenneth Jung About Atlanta Falcons C Chris Lindstrom Suffering a Fractured Foot
Article Link: https://theathletic.com/1203833/2019/09/11/the-film-doesnt-lie-falcons-goal-is-to-fix-costly-offensive-line-mistakes-in-opener/
(Subscription-based/see article below)
Complete Article:
'The film doesn't lie': Falcons' goal is to fix costly offensive line mistakes in opener
By Jason Butt 2h ago
It's not an ideal way for an offensive lineman to spend Monday in the workplace. But members of the Falcons' offensive line had no other choice but to pore over the game film from Sunday's 28-12 loss to the Minnesota Vikings, which included many mistakes from the line.
There were plenty of grunts and groans in the room, as anyone could imagine, considering the Falcons allowed quarterback Matt Ryan to take four sacks and seven quarterback hits. The phrase "I wish I had that one back," or some variation of it, was muttered often.
And, of course, at times a clip went up and players knew exactly what was going to happen before the play button was pressed.
It's not fun to relive those moments, especially when an offensive lineman is aware that his mistake is about to be on full display for his teammates and position coaches. But it's a necessity to bring attention to these errors if the line wants to improve.
"The film doesn't lie," left tackle Jake Matthews said. "If you have something to fix, you have to fix it. That's what I'm focused on."
Matthews owned up to what he called a "disappointing" performance Sunday. On the Falcons' first offensive play, Matthews surrendered a sack, which he said was his fault and resulted from a miscommunication. The Vikings initially lined up Everson Griffen on the defensive line with Anthony Barr behind him. Barr then moved down and lined up outside of Griffen before the ball was snapped. After the snap, Matthews initially went after Griffen before realizing Barr had a free rush at Ryan.
The Vikings' second sack came at the 1:54 mark of the second quarter, with defensive lineman Danielle Hunter avoiding a chip on the right side of the line. In the third quarter, Griffen got Matthews with a spin move before bringing down Ryan. In the fourth quarter, Hercules Mata'afa generated pressure up the middle, which caused the pocket to collapse. Hunter and Linval Joseph cleaned the play up.
"This isn't the way we wanted to start the season, so everyone's pretty down," center Alex Mack said. "Everyone's pretty pissed, but we've got a long season ahead of us. There was some really good stuff on film. There was some bad stuff. We'll fix that stuff, keep the good stuff and move on to next week."
Said Matthews: "I was frustrated that a couple of plays I wanted to go my way didn't. I got to improve from it. The beauty of it is it's a new week. We have another game this Sunday. We'll get ready for it now and come out of it 1-1. That's the plan."
The Falcons line, which surrendered 42 sacks in 2018, will need to regroup with a new face at right guard. And that won't be easy, considering the circumstances.
Chris Lindstrom, the rookie guard Atlanta selected 14th overall in the draft, suffered a broken foot during the third quarter of the opening-game loss. Lindstrom will miss, at minimum, the next eight games as he's now on injured reserve. The good news for the Falcons is that he isn't expected to miss the entire season.
The timetable for Lindstrom's return may depend on whether he can tolerate the pain that any soreness might bring once his broken bone is stabilized post-surgery. Dr. Kenneth Jung, a foot and ankle surgeon at Cedars-Sinai Kerlan-Jobe Institute in Los Angeles, said a broken bone in the foot typically takes six to eight weeks to heal. Sometimes the muscles around the fractured bone are also affected.
"You can have some soreness in the bone, at that fracture site itself … those soft tissues can have soreness, as well," said Jung, who also is a medical consultant to the Los Angeles Rams. "Typically not sharp pain, but aches and pains they have to work through, as long as everything is stable."
With Lindstrom out, coach Dan Quinn said Jamon Brown will receive the first look at right guard against Philadelphia. During organized team activities and minicamp, Brown practiced with the first team at right guard before Lindstrom supplanted him when training camp began. Brown, who was signed to a three-year, $18.75 million contract in the offseason, was a healthy scratch in Atlanta's Week 1 loss, which he called "surprising."
The Falcons made the offensive line a priority in the offseason to ensure it had the right kind of depth in case injuries affected the first team. They will count on Brown to fill what is a huge loss up front, especially given how well Lindstrom was playing against Minnesota before his injury. Brown said he is up for the challenge of starting at right guard. While Brown didn't play this past week, he was in the film room watching the game's mistakes unfold again.
After Monday's film session, Brown said the line believes it can fix the miscues.
"That was tough to watch," Brown said. "But you never really cower away from those. Those losses are lessons. You just try to take that in stride. You watch that play you might have done bad on, you don't look at how bad you did. You look at the coaching point and the part where I can be better."
At right tackle, Atlanta may still opt for a rotation between Kaleb McGary and Ty Sambrailo or Matt Gono. Gono, who missed the opener with a back injury, returned to practice Wednesday in a limited fashion. Quinn said the plans of a tackle rotation could change as Atlanta gets closer to game day. Ultimately, he wants to settle on having McGary play the position.
"We don't plan to stay that way," Quinn said. "As long as the communication is right — if it was a concern of that, then we wouldn't do that. Once we feel like, from a conditioning standpoint, that he can take over for the whole time, then Kaleb will do that."
McGary was pleased with his first NFL performance but noted that by no means was it phenomenal. He said he gained confidence by proving to himself that he can hang against a group of NFL first-team defensive linemen.
Like Brown, McGary said Monday's film review was tough but necessary. Once you go through the previous game's mistakes, he said, it's time to move on and focus on the upcoming opponent.
"It's serious, and it's honest. You've got to tell the truth," McGary said. "Whether it's something you want to hear or not, the only way you can fix it is if you know you did something wrong. Fortunately, but unfortunately, as an offensive lineman, there's no mystery if you messed up. You will always know. You just got to tell the truth. Everyone accepts that; everyone's mature about it. If you messed up this play, fix the problem, don't do that again."
While the Falcons seemingly upgraded the offensive line, it appears to be in flux for the short term. At the same time, one of the easiest things to do is read too much into how teams perform in season openers. Generally speaking, teams don't jell until the fourth or fifth game. It's not out of line to assume Atlanta's offensive linemen will put forth a better performance against the Eagles.
"It was never an issue where it was like, 'Man, we're in trouble,'" Brown said of the film session. "A lot of mistakes that were made could be simply fixed, whether it be technique or communication. It's all small things, minor things that don't put any worries in anyone's head. It's something we're aware of and that we got to get fixed.
"And we will."