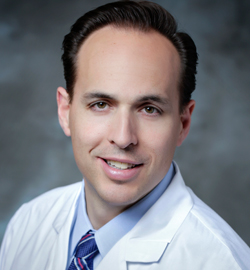 The Athletic Interviews Dr. David Hay About What QB Drew Lock's Injury Means for Him and the Broncos?
Article Link: https://theathletic.com/1151272/2019/08/20/drew-lock-injury-53-roster-projections/ (For Subscribers Only – See complete article pasted below)
What does Drew Lock's injury mean for him and the Broncos? Plus, a new 53-man roster projection
By Nicki Jhabvala 23m ago
 1 
If the Broncos' third preseason game confirmed anything Monday night it's that they cannot afford to lose any of their starters on offense or defense during the season. Not one.
Which is all but impossible.
They have no depth, as evidenced by their special teams woes. They don't have a seamless rotation from starters to reserves at any position. And with injuries piling up, the sharp drop in play from the starters to reserves on both sides of the ball has become especially glaring.
Their lack of reliable help poses problems as roster cut day nears, and certainly beyond as they try to return to the playoffs.
But their problems became more troublesome after Monday's preseason game against the 49ers.
Second-round quarterback Drew Lock suffered a "significant" right thumb sprain and is expected to be out for an extended period, a source said. He will not need surgery, but his recovery will cost him a good bit of the regular season, likely prompting the Broncos to keep Kevin Hogan or sign another quarterback to fill the void.
That Lock won't need surgery means he didn't completely tear the ligament. But a "significant" sprain implies a greater injury, be it more pain or a bigger tear of the ligament, explained Dr. David Hay, an orthopedic hand and wrist surgeon at Kerlan-Jobe Institute at Cedars Sinai in Los Angeles.
Unlike a mild sprain, in which the strength of the ligament is fine but the injury causes pain, a more severe sprain carries concern that additional activity could lead to surgery or cause the ligament to not heal well.
"In a nonathlete, a significant sprain where it's partially torn but still connected, we typically immobilize them for four weeks, then get motion going for four weeks, and gradually ramp them up from week 8-12," Hay said. "With an athlete, we are more aggressive and will begin rehab as they heal, shortening that timetable, increasing activity as the hand improves."
The priority is letting the ligament heal, Hay added, especially within the first 3-4 weeks. But depending on the pain level, some motion can be incorporated during that period.
Hay said that when managed well, this type of injury shouldn't cause problems long term. Meaning, Lock will miss time, but he should be able to return in full once the ligament is healed.
Lock landed on his thumb when he was sacked in the third quarter, but stayed in for the subsequent third-down play. He said after that if the Broncos had converted, he would have stayed in to complete the drive.
Instead, he came off and was replaced by Hogan. X-rays taken at the stadium were negative, offering optimism of a speedy recovery, but an MRI taken Tuesday morning confirmed the serious sprain.
Such an injury for a right-handed quarterback is significant.
Jay Cutler suffered a right thumb sprain in the Bears' 2016 season opener and, after trying to play through it the next week, had to be sidelined the subsequent five games to recover. He returned in Week 8 of that season.
The injury for Lock comes at a crucial time in his development as an NFL quarterback, and in proving himself as the undisputed No. 2 behind starter Joe Flacco.
Monday, Lock was the second quarterback in the game, after a week of taking more reps with the second-team offense in practice, and completed 7-of-12 passes for 40 yards and a 64.6 rating.
The Broncos laid out a plan from the start to increase his work with the twos to gauge how he handled it. And after a rocky start to the preseason, Lock has progressively improved with each outing.
Fangio and John Elway, however, have continued to stress patience with the rookie.
"He continues to get better. He's been overloaded," Elway said over the weekend. "Anytime you have young guy like that, he's going to have his good days and he is going to have his bad days. Obviously, we're excited still about the talent that he has and what he has showed. He has flashed a lot, but it's a big jump for him, especially with what we are doing offensively and the verbiage that goes along with it. It's going to take him some time, but he's done a nice job."
Now, Lock's acclimation to the new system will be interrupted for recovery, and the Broncos must figure out a plan in the interim.
Hogan failed to separate himself in the backup race, and his performance Monday instilled little confidence he could win a game if needed. After taking over for Lock in the third quarter, Hogan completed only 33 percent of his passes (5-of-15) for 40 yards and one interception for a passer rating of 14.6 He also took five sacks for a loss of 28 yards.
So now what? Do the Broncos keep Flacco, Lock and Hogan on the active roster, with the hope Brett Rypien clears waivers and can be signed to the practice squad? Do they keep Flacco and Lock and shop for another quarterback? If the Broncos want to shield Rypien's ability from the rest of the league to ensure he clears waivers, adding another quarterback to even carry them through the rest of preseason might be necessary.
But those aren't the only questions the Broncos must answer. A rash of injuries suffered in preseason has left them thin and unstable at key positions, most notably at tight end.
First-round pick Noah Fant was injured in the first quarter Monday, but a source said his ankle sprain is mild and he is day to day. But Jeff Heuerman missed Monday's game with a shoulder injury, Jake Butt is still recovering from his third ACL injury, Austin Fort earlier went down with an ACL tear and is now on injured reserve, and Bug Howard only recently returned from an ankle injury.
Among the other notable injuries: fullback Andy Janovich suffered a pectoral injury in the second preseason game and was projected to miss six to eight weeks, starting inside linebacker Todd Davis is recovering from a calf strain he suffered on the first day of training camp, fellow inside linebacker Joe Jones is recovering from a triceps injury, starting right guard Ron Leary is dealing with a knee issue after earlier recovering from an Achilles injury, cornerback Bryce Callahan has a foot injury and safety Kareem Jackson has been recovering from a hamstring injury.
Janovich and Jones are currently the only two on that list likely to miss regular-season time.
But the Broncos' plan to compensate for their recoveries, as well as that of Lock, will play a part in the formation of their 53-man roster. At least, initially.
---
Here's my latest crack at the Broncos' 53-man roster in after three preseason games:
OFFENSE
Quarterback: Joe Flacco, Kevin Hogan/vet TBD, Drew Lock (Brett Rypien on practice squad)
The ideal scenario was for Lock to undoubtedly separate himself in the race to be No. 2, allowing the Broncos to keep two quarterbacks on the roster and put Rypien on the practice squad, assuming he clears waivers. That scenario didn't happen, but Lock may have kept it close enough and showed enough progress to prompt the Broncos to keep him as the backup.
But Lock's thumb injury complicates things. Unless they think he'll need eight games or more to recover, he stays on the active roster. But who will be the interim No. 2: Hogan, who knows the system and the staff now, or someone else?
Hogan didn't help himself in the third preseason game, and the Broncos appeared to be on a mission to shelve Rypien to ensure he clears waivers. But their backup spot has a big hole now, and they still have two preseason games.
Running back: Phillip Lindsay, Royce Freeman, Devontae Booker
Theo Riddick was lost to injury days after he signed with the team, and Booker has been the team's best pass-blocking back in the room. He's also their best option on returns.
Fullback: Andy Janovich, George Aston
Aston is a placeholder until Janovich returns. His initial projected return was anywhere from Week 3-5.
Wide receiver: Emmanuel Sanders, DaeSean Hamilton, Juwann Winfree
The good news is Sanders is clearly back. The bad news is this room will be trimmed to five after the muffed punt by Nick Williams and lack of separation from the others fighting for a spot at receiver. That last spot would surely include special-teams duties, so for now, Winfree will double up in the return game.
Left tackle: Garett Bolles, Elijah Wilkinson
Left guard: Dalton Risner, Don Barclay
Schlottmann started in place of Ron Leary with the ones on Monday and the line held up. It wasn't great, but serviceable. Their lack of depth here is among the biggest concerns, but Schottmann, Barclay and Jake Brendel may be their best options as backups.
Center: Connor McGovern, Jake Brendel
Right guard: Ron Leary, Austin Schlottmann
Right tackle: Ja'Wuan James, Elijah Wilkinson
Wide receiver: Courtland Sutton, Tim Patrick
Tight end: Jeff Heuerman, Noah Fant, Troy Fumagalli, Jake Butt
Butt returned to practice but has yet to play a game since his third ACL injury last September. He may not need to play in the preseason to secure a spot; the rash of injuries at tight end this season — and in recent years overall — may prompt the Broncos to keep a fourth player. It's unclear how confident the Broncos are in Butt's ability to stay healthy. But when he is, he's an asset.
DEFENSE
Defensive end: Derek Wolfe, Dre'Mont Jones
Nose tackle: Shelby Harris, Zach Kerr
Defensive end: Adam Gotsis, DeMarcus Walker
Sam linebacker: Bradley Chubb, Dekoda Watson, Justin Hollins (nickel)
Will linebacker: Von Miller, Malik Reed
Inside linebacker: Todd Davis, Justin Hollins (base), Alexander Johnson
Inside linebacker: Josey Jewell, Joe Jones, Keishawn Bierria
Johnson and Bierria have been unimpressive — concerning even — inside. But the Broncos don't have any better options unless they go shopping. Or take a flyer on Jamal Carter and hope he can quickly acclimate to the switch from safety to linebacker.
Left cornerback: Chris Harris Jr., De'Vante Bausby
Right cornerback: Bryce Callahan, Isaac Yiadom
Strong safety: Kareem Jackson, Dymonte Thomas
I'm still having trouble validating a spot for Su'a Cravens here. He missed joint practices with the 49ers and Monday's game for what the team said was an illness. But he hasn't done enough, in my opinion, to prove himself in practice or in games when healthy. Coupled with the injuries at inside linebacker, I'm keeping the safety room to four players, at least for now.
Free safety: Justin Simmons, Will Parks
SPECIAL TEAMS
Kicker: Brandon McManus
Kickoffs: Brandon McManus
Punter: Colby Wadman
Holder: Colby Wadman
Long-snapper: Casey Kreiter
Kick return: Devontae Booker, DaeSean Hamilton
Punt return: DaeSean Hamilton, Juwann Winfree