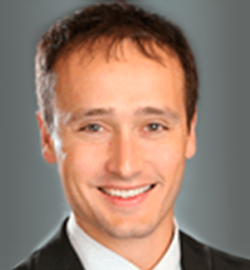 Description: The Athletic Interviews Dr. Brian Schulz About How the Nuggets Have Turned Core-Muscle Injuries Into Bounce-Back Opportunities
Article Link: https://theathletic.com/1199857/2019/10/06/how-the-nuggets-have-turned-core-muscle-injuries-into-bounce-back-opportunities/

Complete Article:
How the Nuggets have turned core-muscle injuries into bounce-back opportunities
By Nick Kosmider Oct 6, 2019
 2 
When a bleary-eyed Mason Plumlee arrived at the Vincera Institute in Philadelphia on Thursday, April 26, 2018, before the sun had pierced the horizon, he couldn't help but take note of how crowded it was outside the operating room where Dr. William Myers helps repair some of the NBA's most oft-occurring major injuries.
"The morning of the surgery, I look around and there's like six other guys in there at 6 a.m.," the Nuggets center said of the core muscle operation he had 18 months ago. "Athletes in all sports, if they have adductor or core issues, that's where they go."
The Nuggets have trotted a well-worn path to Myers' clinic over the last several years. Since 2017, four players on Denver's current roster have undergone core muscle surgery. Most recently, forward Juancho Hernangomez had the surgery in May, then returned to the court in time to help Spain win the FIBA World Cup in September.
"We might have a fifth soon," joked Nuggets president of basketball operations Tim Connelly, teasing a Denver staff member who gave his boss a shot during a pickup game.
The injury, of course, is not exclusive to the Nuggets. Since March, Pelicans guard Jrue Holiday, Bulls center Wendell Carter and incoming Hawks rookie Cam Reddish have all had the surgery, which most typically results from a detachment of adductor muscles from the pubic bone but can manifest in other ways.
Anecdotally, especially for those counting the surgeries for the Nuggets in recent years, it certainly seems like an increase in an injury that has affected athletes across professional sports.
"We are just a lot better at diagnosing it now," Dr. Brian Schultz, an orthopedic surgeon at the Kerlan-Jobe Institute, said in a telephone interview. "We know when it is stretching or a tear in the actual abdominal wall instead of diagnosing it as something less serious."
For years, Schultz said, specific injuries to the core, which is made up of 35 different muscle groups, were often lumped into more general diagnoses such as a "groin injury" or a "sports hernia." As a result, medical solutions — be it surgery or prescribed rest and rehab to address affected areas — failed to adequately solve a more complex, yet highly treatable issue.
Now, more and more medical staffs are coming to the conclusion that surgery for a core muscle injury — a procedure discovered almost by mistake — is the quickest, most effective way to treat an injury that can affect nearly every area of an athlete's performance.
"We've seen that most players don't have problems with it again after the surgery," Schultz said. "Obviously, the procedure strengthens the problem areas, but athletes also become more dedicated to their core programs. I have seen it before where athletes suffer injuries with the other adductors that have to be corrected, but most players who have surgery don't have issues again."
Jamal Murray was already dealing with a core muscle injury when he was drafted by the Nuggets in 2016. But the point guard grit his teeth and kept the pain to himself. By the time Murray had surgery after his rookie season, on April 27, 2017, he had been dealing with the painful injury for a year and half.
"I tried to deal with it and it got worse and worse," said Murray, who nearly helped the Nuggets to a playoff spot as a rookie. "I'm happy to see some of these other guys get rid of it early before it became too much."
Schultz said Murray's approach is not uncommon among professional athletes.
"If they are going to the playoffs, an athlete might be more willing to play through that injury," he said. "Whereas a player on a team not headed to the postseason may be more inclined to have the surgery and be ready for the offseason."
If Plumlee could do it over again, he would have been in Myers' office much sooner. The center was traded to the Nuggets in February 2017, and one month later he was facing the team that had just traded him, the Trail Blazers.
"It was a single play when I hurt it, and it was different than anything I had felt," Plumlee said. "I played through it the rest of that season and tried to rehab it with rest and recovery in the offseason."
Plumlee thought he was at full strength heading into the 2017-18 season, but by November the core issues were nagging at him. With the Nuggets firmly in a playoff chase, and with Paul Millsap already on the shelf with a wrist injury, Plumlee kept playing. By February he was taking pain-numbing shots just to keep himself on the court.
It wasn't until that season ended, with the Nuggets losing to Minnesota on the final night of the regular season to dash their playoff hopes, that Plumlee finally had the surgery. Were he to rewind the clock, Plumlee wouldn't have played through so much pain given what he now knows about how quickly and effectively Myers' procedure would have him back at the top of his game.
"I shared my advice with Juancho and Will (Barton)," Plumlee said. "I knew they had (a core muscle injury), and I just said, 'Guys, don't try to play through it.' I was trying to play through it. It's one of those things where it's not so damning that you can't move, but you aren't yourself. And in a game where you're playing with the best athletes in the world, a half-step is a lot. I would just encourage people, if they do have (a core muscle injury), to just take care of it. Will had it and came back last year. That was the way to do it."
Barton was injured in the second game of the 2018-19 season, a tear in his abdominal wall occurring when he went up for a dunk or layup against the Suns. He opted for in-season surgery, which he had Oct. 23, and returned Jan. 12. That was a slightly longer absence than the six-to-eight week recovery window the surgery typically requires, but Barton insists that physical issues related to the surgery weren't what led to his struggles upon returning.
"It was always trying to find my rhythm when the rest of the league was kind of already ahead of me," he said. "I'm coming back and it's like starting everything over. I'm in preseason mode and they're already in regular-season mode. Then, when I feel like I'm finally getting a good rhythm going, they're getting ready for the playoffs. It was like trying to play catch-up, and that kind of hurt me."
Though Barton dealt with a slight hamstring injury during training camp, a frustrating setback as he fights to win back his starting small forward spot, his surgically repaired core muscle issue is no longer on his mind.
"From offseason workouts and getting up and down playing, I feel strong and I don't think about it anymore," he said. "I'm athletic and I'm taking off, so it's definitely gotten stronger, for sure."
Much was still unknown about the complexities of core muscles when Myers was studying that part of the anatomy at Duke in the early 1980s.
"I was in the lab conducting an experiment on a cadaver," Meyers told the Philadelphia Inquirer in 2014. "I had a medical student put her fingers under some muscles while I cut them from above, and when I did that, the muscles jilted backwards and pinched her fingers between the bone. She let out a scream and suddenly I realized that the anatomy is a lot different than the way it was originally described. The whole core muscle complex contributes to the injury."
Years after Myers began unlocking some of the secrets to an area that holds so much of an athlete's strength, questions about how the injuries originate remain. But medical professionals who study the issue, Schultz said, believe recent information suggests the range of motion in the hips — or lack thereof — can be a contributing factor. The Nuggets' medical staff, Plumlee said, has been diligent in spotting those trouble signs for players as it relates to potential core problems.
"Our training staff, they work on things to keep you strong and keep you flexible," Plumlee said. "They check in on that strength. There are a couple tests they do on it. They are on top of it because they don't want it to happen again. One of the tests they'll put a ball in between (your legs), and you'll squeeze so they can measure how strong you are there. And they are always testing flexibility, range of motion."
The good news for the Nuggets is that they have consistently seen their players return even stronger after surgery from Myers. Murray, no longer hampered by major pain as he shuffled from side to side, made major strides in his first season after the surgery, going from 9.9 points in 21 minutes per game to 16.7 in 31 per night. Plumlee was noticeably more explosive last season, a constant lob threat off the bench. And Hernangomez's impressive run in Spain, followed by a strong training camp, provided early signs that he, too, will be buoyed by the surgery that addressed the core muscle injury that torpedoed at the midpoint what had been a strong third season with the Nuggets.
No medical staff can prevent all injuries. Many are unavoidable, regardless of measures taken to limit them. But Connelly believes the ability the Nuggets have shown to help their players return stronger has had a major impact on the team's overall growth as it enters a season embracing championship expectations.
"We have fantastic medical and sports performance staffs," Connelly said. "I think what's great is we're always trying to improve, always asking what we can do better. We study how we can be more preventative with any future injuries, but our staff does a great job. They've done a wonderful job continuing to improve and question our best practices. Hopefully, that will mean less injuries this year."