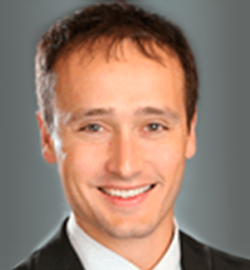 Description: The Athletic Interviews Dr. Brian Schulz About Atlanta Hawks Cam Reddish's Return From Core Muscle Surgery
Article Link: https://theathletic.com/1204116/2019/09/12/a-surgeons-explanation-for-everything-related-to-cam-reddishs-surgery-long-recovery/
Complete Article:
A surgeon's explanation for everything related to Cam Reddish's surgery, long recovery
By Chris Kirschner Sep 12, 2019
 25 
Listen to the way 2019 McDonald's All-Americans Anthony Edwards, the nation's No. 2 recruit in the 2019 class and a Georgia signee, and Trendon Watford, a five-star LSU signee, talk about Cam Reddish in this video from BallIsLife in March.
The interviewer asked both recruits who the toughest player was to guard. Both immediately answered Reddish. Reddish scored 44 points against Watford and 53 against Edwards, who some NBA Draft analysts believe could be next June's No. 1 overall pick.
That "cold" and "different" player they spoke of was overshadowed by Zion Williamson and R.J. Barrett at Duke. For most of the year, Reddish did not look like a 5-star recruit, no-doubt-about-it top-five pick.
Bob Reddish, Cam's father, told The Athletic that his son played all season with serious injuries that ranged from broken ribs and issues with his big toe. Shortly before the draft in June, Reddish underwent core muscle surgery — a surgery that was supposed to take just six weeks for him to be cleared. A source close to the team told The Athletic on Thursday that Reddish still isn't cleared but believes it's just days away from happening.
Sports medicine surgeon Brian Schulz of Cedars-Sinai Kerlan-Jobe Institute, who was a former medical consultant of the Los Angeles Lakers and is currently the team physician for the Angels and the Anaheim Ducks, explained core muscle injuries and the rehabilitation process.
"A core muscle injury is either the stretching or tearing of the abdominal wall — the muscles that attach to the top of the pelvis," Schulz said. "There are all different severities of any kind of muscular injury. You could have a full tear, or you could have times where you don't even see the tears on imaging, but the symptoms correlate with that, and it's probably more of a stretch injury. The degree of which it takes to get to surgery is usually after a player's rehab. They can't get back to their normal level of competition because of it. There's not like a single thing you can point to where you could say, 'Oh this one needs surgery, and this one doesn't.' It's usually this player tried a core program and tried to strengthen it and tried to balance out any muscular imbalances they had around their hip and pelvis and still can't get back to the level they need to to compete in their sport."
In Schulz's professional opinion, Reddish likely was rehabbing the injury all season long to get to a point where he felt comfortable to push through what he likely was experiencing pain-wise. Schulz said that this kind of injury is very difficult for anyone to push through, if the injury is severe enough, because most of a person's strength comes from the core. Players can't train the way they normally would, and even if you are training, it's impossible to have the strength you had prior to the injury. Basketball players will notice the injury in multiple areas of their game. They will not be as quick. They will not be able to jump as high as they normally would. They will not be able to hold a defender off or defend anyone as effectively because the strength in the center of their body just isn't there.
Reddish didn't provide any excuses for his disappointing year at Duke. During pre-draft interviews with the media in New York City, he accepted responsibility for the way he played and blamed a poor diet that consisted of fast food and pizza, but he continued to try to play when he probably shouldn't have.
"I just have that mentality to fight through it all. Continue to fight and push. I wasn't going to use the injury as a reason for me to stop. Duke was a phenomenal opportunity, so I couldn't turn it down," Reddish said. "Can't make any excuses. Just go in there, fight every single day, just work extremely hard, try to get better and get everything you can out of it. I feel like I did a good job of that this year."
Schulz said there normally isn't a root cause that doctors can point to when diagnosing a core muscle injury, but there are risk factors. The biggest cause, he says, is overuse and fatigue. Body-wise, core muscle injuries tend to happen to people who have tighter hips, and having less internal rotation of the hips is a risk factor, which is very common in professional athletes. It's more common in sports that require cutting and pivoting, which, obviously, is a big part of basketball. But core muscle injuries also occur when a player has muscular imbalance around the hip and pelvis because if some of those muscles are stronger than others, the core is placed at a disadvantage. Schulz estimates that hip and core muscle injuries account for roughly 6 to 10 percent of all sports-related injuries.
Core muscle surgery isn't considered a serious one by doctors. Successful surgeries are in the 95 percent range, which means patients don't see any residual effects once they are fully healthy. It's also very unusual for this injury to reoccur, especially on whichever side the abdominal wall tore or stretched. It is possible to injure one side and injure the other one, but that doesn't mean the surgery was unsuccessful.
The average recovery time for surgery is six to eight weeks, but it could be longer, especially if the surgeon and athlete want to be on the conservative side. After surgery, rehab starts with walking and doing normal day-to-day activities. Usually, two weeks after surgery, the patient starts strengthening the core muscles and the muscles around the core, such as the hip muscles. Running and jumping come as soon as four to six weeks after surgery. There's always give and take depending on the patient and how they are feeling. In six to eight weeks, introducing sport-specific activities is encouraged.
Reddish's surgery was in early June, and the usual maximum eight-week timetable has passed. Schulz doesn't think it's unusual and believes the Hawks are just being cautious because it's the offseason and there isn't a need to rush him back on the court. He also says there shouldn't be any cause for concern.
"If they aren't clearing him, there is a reason for it — whether he's still having some pain, or they're just giving him time to make sure he's 100 percent healthy," Schulz said. "It could also be that they have noticed that he hasn't regained his full strength and are protecting him from re-injuring himself. I wouldn't read into it too much because it's hard to know the specifics. It's also the offseason so there's just not a push to get him back within that six to eight weeks timeframe. If you don't have that need, there's no reason to push for him to get back to practice in the offseason when you can give it time. It could just mean that they are being very cautious so he can have as much time to heal."
There was some chatter before the draft on some teams having medical concerns with Reddish, but Schulz said if he was advising any team, this injury would not and should not disqualify a player from being selected. If teams actually did have medical concerns and weren't just trying to provide misinformation ahead of the draft, this would not have been the reason for it, Schulz said.
Media day and the official start of training camp are Sept. 30 for the Hawks, and the team is planning on Reddish being ready to go by then. Because he hasn't had the luxury of training this offseason, it might take a few weeks for him to get back into game shape, much like what we saw from Kevin Huerter last season when he was out for most of the offseason. But there does not seem to be any reason to be concerned long term with this injury for Reddish.
(Photo: Stephen R. Sylvanie / USA Today)