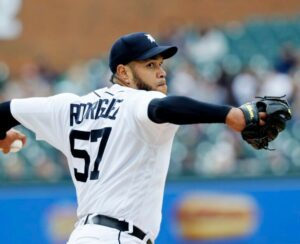 The Athletic.com ask Dr. Hay about his opinion on the Tigers' ace hand injury.
Article Link: Eduardo Rodriguez's injury creates short- and long-term dilemmas for the Tigers – The Athletic
Eduardo Rodriguez — the Tigers' ace amid a potential career year — is going on the injured list. The team described Rodriguez's injury as a ruptured A4 pulley in his left index finger. The Tigers' injury report indicated Rodriguez will rest for 7-10 days, then be reevaluated.
Rodriguez is thought to have suffered the injury during one of the final pitches in his latest outing. He received an MRI and multiple medical opinions, the Tigers said. Manager A.J. Hinch did not want to speculate on the nature or severity of the injury.
"I'm not in the know," Hinch said. "I'm not a doctor. It's in his finger, and it was an issue on one of his last few pitches."
As Dr. David Hay — an orthopedic hand and wrist surgeon at the Cedars-Sinai Kerlan-Jobe Institute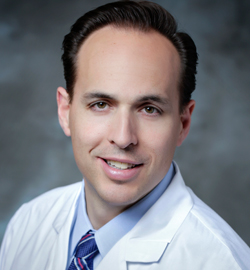 in Los Angeles — explained to The Athletic, pulley injuries more commonly occur in rock climbers. There are five pulleys, the A1 closest to the palm and the A5 toward the fingertip. The A4 pulley is located between the middle and top knuckle. The pulleys form a tunnel that attaches tendons to the bones in our fingers. If not for these tunnels, the tendon on a bent hand would extend from the palm to the fingertip, called "bowstringing."
An injury occurs when the tendon in a finger exerts so much force that the tendon tunnel tears. A ruptured pulley, Hay said, creates pain and would limit a pitcher's ability to put pressure on a baseball with the fingertip.
"If you have a rupture of the A4 pulley and you rest, tape, allow it to heal and gradually progress, it will essentially heal to a functional capacity," Hay said, "then you can ramp things up, and we'd
think that he could get back to doing everything. This should be something that in the long term is going to be OK."