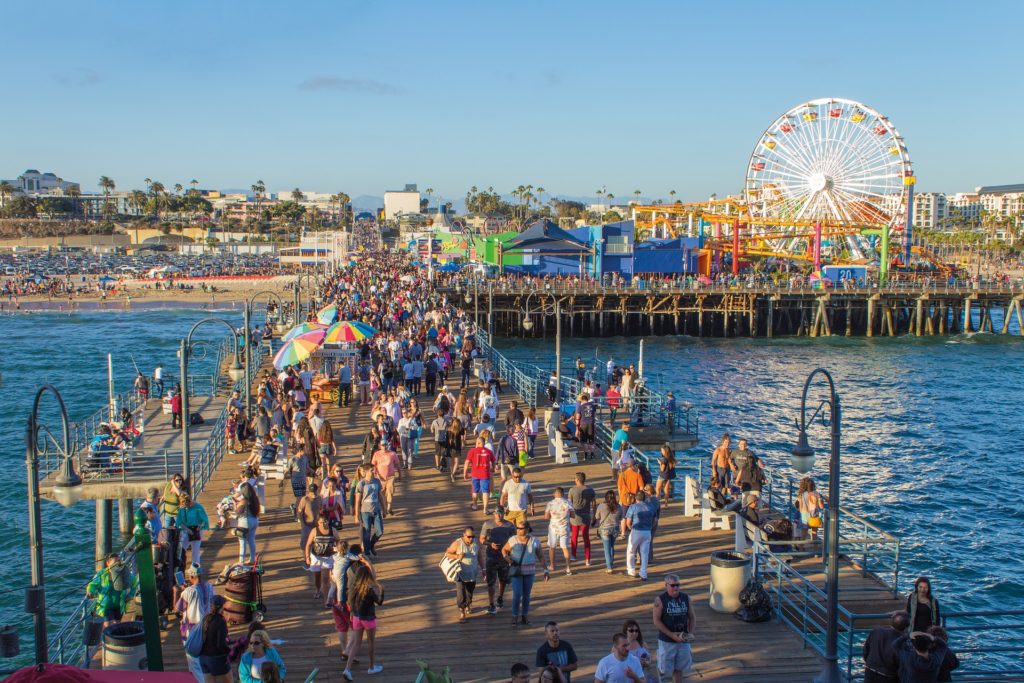 Living in Los Angeles means enjoying the best that Southern California has to offer. You can go skiing at Big Bear in the morning, and go surfing in Malibu or in the OC in the afternoon, all in the same day!
The Kerlan-Jobe Los Angeles office is across from the Howard Hughes Center, on the westside and close access to freeways and LAX. The best shopping is right around the corner with a boutique retail center called The Platform. An award-winning mall for its architecture; it boasts fashion, food, wellness, and trendy pop-up stores. It's a template for a new kind of shopping experience, and only a 15-minute drive from KJOC.
Located just north of our KJOC offices, our Santa Monica clinic is located in the heart of the westside with easy access to shopping, dining and entertainment destinations and located just steps from the Pacific Ocean and the end of the famous Route 66, the Santa Monica Pier. Nearby is Fisherman's Village in Marina Del Rey. You can stroll through the quiet waterfront and view the calming marina, watch the sailboats passing by, and even enjoy the local wildlife. It's a phenomenal place to relax and enjoy Los Angeles. Make sure to take in a professional sporting event as an Angeleno by visiting one of the many state-of-art or historical sports venues that litter the Los Angeles city scape, from SoFI Stadium to the L.A. Memorial Coliseum.