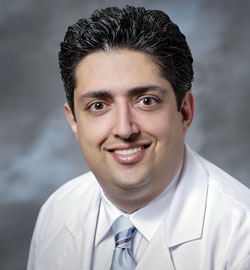 Arash Lavian, MD
Physical Medicine & Rehabilitation
Pain Management
I specialize in treating patients dealing with chronic pain, whether resulting from injury or disease. I help my patients recuperate to enjoy a higher quality of?life by creating customized pain management plans including therapy, medication management, or minimally invasive procedures.
Physical Medicine & Rehabilitation

Conservative Pain Management

Lumbar Radiculopathy
Epidural, Rhizotomy, Facet Injections
Patient Forms
Patient forms are available through My CS-Link.