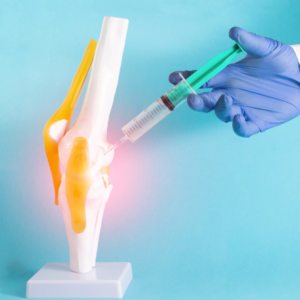 The terms "Orthobiologics" or "Regenerative Medicine" refer to the emerging approach within the field of orthopedic and sports medicine, which focuses on the use of cellular biology to encourage the healing of acute and chronic orthopedic injuries. The goal of Orthobiologics is to use the body's natural healing properties and substances to overcome injuries while restoring the highest level of function and quality of life to the patient who has sustained an orthopedic injury.
And while Orthobiologics has made national headlines as a treatment option for a number of today's top professional athletes, it hasn't been around for the same amount of time as some of the more conventional orthopedic treatments people may be familiar with. As can be said for any medical treatment, one not yet widely understood by the public can bring pervasive misconceptions and misinformation about its safety and efficacy. Separating facts from fiction regarding Orthobiologics is essential to patients understanding this treatment modality and whether it may be right for them.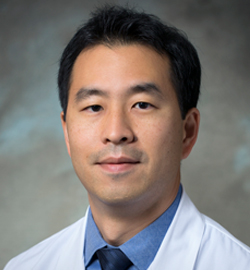 FACT: The goal of Orthobiologics is to utilize the healing power of a patient's body to overcome orthopedic injuries, restore function to damaged tissue, and further protect the body from degenerative orthopedic damage in the future.
FICTION: Only embryonic stem cells are used as "regenerative medicine" for Orthobiologics treatments. On the contrary, a patient's own stem cells (autograft) or stem cells from an adult donor (allogeneic) are frequently used as an Orthobiologic treatment. Often, tissue and cells taken directly from the patient offer the fastest and safest healing potential when used as an Orthobiologics treatment.
FACT: Orthobiologic treatments offer the potential for patients to delay the need for surgery in some orthopedic injury cases. Especially in cases where achy joints, such as the knees, cause pain and disability, orthobiologic treatments can provide patients the relief they need to continue living healthy and active lives.
FICTION: Orthobiologic treatments are excruciating and invasive. Contrarily, one of the most substantial benefits of Orthobiologic therapies for orthopedic injuries is that they are far less invasive than surgery and typically feature a much shorter recovery time. Additional benefits of Orthobiologic treatment include minimal downtime requirements for recovery and without the need for complete sedation, in most cases.
FACT: Orthobiologics is an innovative treatment option that has the potential to benefit patients of all ages. Although some degenerative conditions for which pain is a significant factor often arise in later life, orthobiologic treatments provide significant healing potential for younger people, including athletes of all levels.
Knowledge is always power. Which is why it is important for sports medicine and orthopedic physicians to accurately inform patients and the public about the wide variety of treatments available to them today. The Regenerative Sports & Joint Center at the Cedars-Sinai Kerlan-Jobe Institute focuses on using Orthobiologics as one non-surgical approach to treat acute and chronic orthopedic injuries. As the proud pioneer of sports medicine, Cedars-Sinai Kerlan-Jobe Institute understands that not all orthopedic injuries are the same, and not all patient situations and circumstances are alike. We are proud to provide customized Orthobiologic treatments based on the nature and severity of the patient's injury and their goals.
Whether you are a professional athlete seeking a rapid return to play, a weekend warrior seeking to tackle your next challenge, or simply looking to improve your daily quality of life, we use decades of experience and expertise in regenerative sports medicine to develop a personalized treatment program to achieve the highest possible results for our patients. To find out more about The Regenerative Sports & Joint Center at the Cedars-Sinai Kerlan-Jobe Institute, please visit www.kerlanjobe.org.
Sources:
https://orthoinfo.aaos.org/en/treatment/helping-fractures-heal-orthobiologics/
https://hartfordhospital.org/health-professionals/tissue-bank/human-tissue-graft-information/allograft-vs-autograft