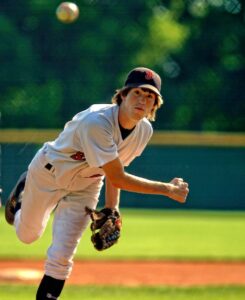 Preventing Youth Baseball Injuries
By: Brian Schulz, MD
With springtime officially upon us, baseball season is in full swing for millions of children and teenagers throughout the United States. They daydream of potentially playing in the Little League World Series or High School Championship game and are filled with excitement as they to step to the plate and attempt to imitate their favorite Major League Baseball player.
Youth baseball (and youth sports in general) is an excellent way for kids to exercise, learn teamwork, and have some good ol' fashioned fun in the sun. But whether you are Los Angeles Angels star Mike Trout or a Little Leaguer, it is essential to take important steps to prevent orthopedic injuries, which can be severe and long-lasting in the most extreme cases. So, this is the perfect time for parents and coaches to think long and hard about how they can help step up to the plate to help their young athletes stay out of the dugout and remain on the field this baseball season and year-round.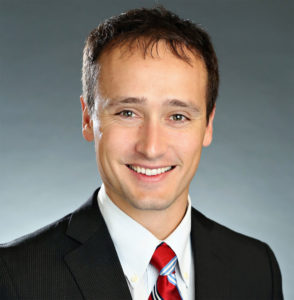 As sports medicine specialists and orthopedic surgeons who care for patients of all ages and stages, the three most common orthopedic injuries we see in a young baseball player being evaluated at our Youth Sports Medicine Program include:
Ankle Sprains: These are the most common injuries in youth baseball players. They are caused by twisting or rolling the ankle. Ankle sprains are injuries to one or more ligaments (structures that connect one bone to another) of the ankle.
It is essential to seek medical attention for your young athlete if they experience any of these injuries. Early diagnosis and treatment can help prevent severe or longer-lasting problems.
The overuse injury risk in youth baseball today is relatively high. Overuse injuries are caused by repetitive stress on a particular body part. In baseball, these injuries are most common in the arms and shoulders of pitchers. This is because pitchers throw the ball repeatedly at a high velocity, which places intense stress on young arms and shoulders that are still growing in many cases. Unfortunately, overuse injuries in young athletes are rising in the United States. These injuries can have major league consequences on kids, wherein some cases, they can even require surgery. They can also prevent players from playing baseball altogether.
However, there are many things that young athletes, parents, and coaches can do to reduce the risk of overuse and other orthopedic injuries in youth baseball. These include:
Warming up properly. Before every game and practice, warm up your muscles for a few minutes. This will help prevent strains and tears.
Limiting the number of pitches thrown. Youth sports and health experts recommend the maximum number of pitches a youth player should throw based on factors such as age and days of rest between games. Resources on pitch counts and throwing programs can be found on the Major League Baseball Pitch Smart website (www.mlb.com/pitch-smart).
Taking breaks from pitching. Pitchers should take at least one day off from pitching each week and three to four months off completely each year.
Total body strength-training. Young baseball players should do exercises to strengthen not only their arms and shoulders, but also their hips and core muscles. A solid strengthening program is important and should have a total body focus.
Stretching. Stretching helps keep the muscles loose and flexible. Players should stretch their arms and shoulders before and after throwing. This will help prevent muscle pulls and other injuries.
Using proper mechanics. All youth baseball players should use appropriate mechanics when throwing the ball. This will help reduce the stress on their arms and shoulders.
Listening to the body. If young athletes feel pain, they should stop what they're doing and rest. Depending on the type of injury causing the pain, "pushing through" can sometimes make the injury worse.
Wearing the proper equipment. Ensure your athlete has the appropriate and correct-fitting shoes, batting helmet, and other equipment. This will help prevent injuries.
Playing it safe. Young athletes should be taught to be aware of their surroundings to avoid collisions with other players or accidentally hitting another player with a bat. This will help prevent serious injuries.
Help your young athlete enjoy a fun and injury-free season by teaching them how to care for their bodies and play safely. Following these tips can help significantly reduce the risk of young baseball players developing overuse or other orthopedic injuries. If you're concerned about overuse or further orthopedic injury, talk to a knowledgeable physician trained in youth sports medicine. They can help you assess the damage and recommend treatment options.
Sources:
https://www.aaos.org/contentassets/1cd7f41417ec4dd4b5c4c48532183b96/1145—the-risks-of-shoulder-and-elbow-injury-from-participation-in-youth-baseball.pdf
https://www.ncbi.nlm.nih.gov/pmc/articles/PMC8689631/
https://www.littleleague.org/university/articles/the-number-one-risk-of-arm-injuries-continues-to-be-year-round-play/
https://www.littleleague.org/partnerships/pitch-smart/overuse-primary-cause-arm-injuries/
https://www.ncbi.nlm.nih.gov/pmc/articles/PMC3445152/