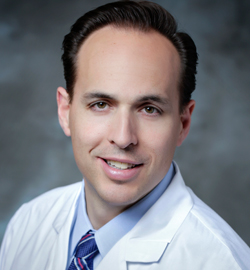 Philadelphia Inquirer Quotes Dr. David Hay: Phillies' Bryce Harper's thumb surgery goes off without complications.
Article Link: Phillies' Bryce Harper August return still possible (inquirer.com) 
Article Excerpts (The Philadelphia Inquirer is subscription-based. Excerpts from article below)
Surgeon weighs in on Harper's prognosis
David C. Hay, an orthopedic hand and wrist surgeon at Cedars Sinai Kerlan-Jobe Institute in Los Angeles, said this week that it wouldn't be uncommon for an athlete with a minimally displaced fracture to have a screw inserted into the thumb to hold the bones in place and expedite the rehab process.
"Once you put the hardware in, then you can start some [range of] motion," said Hay, who hasn't treated Harper. "With hardware, in three or four weeks, you're starting to get enough healing that, if you can protect the thumb externally a little bit — a brace or tape, or something — that's where you land in that four- to six-week recovery. Unless it's more complicated, [returning] within that six-ish-week time frame is pretty reasonable."