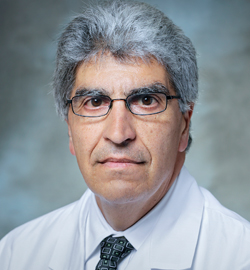 The Dallas Morning News Quotes Dr. Ralph Gambardella: What is a distal biceps femoris avulsion? 
Article: What is a distal biceps femoris avulsion? Surgeon explains Cowboys LT Tyron Smith's injury (dallasnews.com)
FRISCO — Cowboys left tackle Tyron Smith is scheduled to undergo surgery Friday morning to reattach a torn hamstring tendon to his left knee, repairing an uncommon sports injury that is expected to sideline him until at least December.
Dr. Ralph Gambardella, an orthopedic surgeon at Cedars-Sinai Kerlan-Jobe Institute in Los Angeles, cannot speak to the Cowboys' playoff chances with or without Smith, and he has not personally evaluated the eight-time Pro Bowler.
"It would be unusual for someone to come back in three months from this injury," Gambardella said. "That's just asking too much. In other words, they may be really functional, but they most likely don't have full strength in the muscle. The risk [from an early return] is that you were once a good football player, and now you have three people that can do a better job than you can because you don't have that push-off.
"When you get to the more elite level, you need every bit."