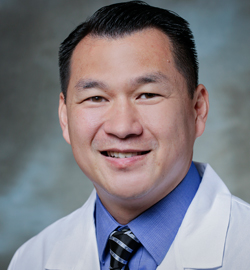 The Charlotte Observer Quotes Dr. Kenneth Jung: Panthers QB Matt Corrall to have surgery on foot. Here's a possible recovery timeline.
Article Link: NFL news: Carolina Panthers QB Matt Corral out for season | Charlotte Observer
Lisfranc injuries can be treated without surgery, according to Dr. Kenneth Jung, an orthopedic foot and ankle surgeon at Cedars-Sinai Kerlan-Jobe Institute in Los Angeles — if X-rays show no structural damage to the middle foot bones.
"If the ligament can heal properly and he can maintain stability and alignment of the joints, then you can treat it non-operatively," Jung said. "If X-ray shows bones are out of a place and not aligned properly, then you're going to recommend surgery in order to restore anatomy."