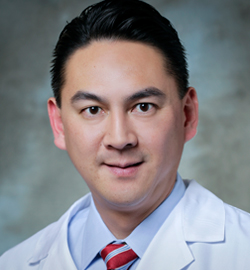 Dr. Limpisvasti: Weighs in on Bills quarterback Josh Allen's week of recovery week outcomes

Article Link: Analysis: What Bills quarterback Josh Allen's week of recovery could look like (buffalonews.com)
The organization hasn't provided a status update, but some crumbs of information were obtained Monday night (ESPN reported the "ulnar collateral ligament and related nerves" evaluation) and Tuesday afternoon (NFL Network said "multiple doctors are giving multiple opinions").
We shouldn't expect any significant clarity on Wednesday when the Bills release their first injury report ahead of Sunday's game against the Minnesota Vikings aside from body part and practice status.
In 2018, during Allen's rookie season, he missed four games with a partially torn elbow ligament. Team and player avoided surgery through rest and rehabilitation. Can that provide a road map in this instance if in fact the ligament is sprained?
"Yes and no," Dr. Orr Limpisvasti, an orthopedic surgeon at Cedars-Sinai's Kerlan-Jobe Institute in Los Angeles, said in a phone interview Tuesday night. "Yes, because for him, he can index how he feels relative to the last injury. But no, because the severity and location of the injury may be different."
So what exactly happens when a player gets second or even third opinions?
Limpisvasti said X-rays and MRI exams are common to assess the ligament and surrounding nerves.
"Sometimes, (the diagnosis is) identical," he said. "I've done a lot of second opinions on players and we say the exact same thing as the team does. Often times, it's not a different diagnosis, but what an appropriate treatment plan should be. That's where you get your different opinions."
One treatment suggestion could be Allen receiving a platelet-rich plasma (PRP) injection to the elbow. The PRP process uses a patient's blood and runs it through a centrifuge to concentrate the platelets, which are then injected to the injured tissue.
A key for a PRP injection, Limpisvasti said, is "you're usually doing that to have it heal better, not necessarily heal faster."