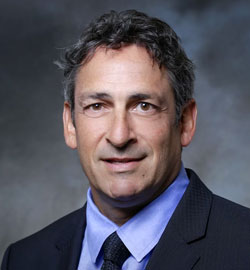 Bicycling.com asked Dr. Ramin Modabber for his take on understanding one's range of motion and flexibility when stretching
Article Links: Can You Stretch Too Much? What to Know About Overstretching (bicycling.com)
There's a Limit to the Benefits of Stretching—Here's What to Know (msn.com)
The intent of stretching (and other related exercises) should be to attain or maintain the proper range of motion at your joints, based on your health- and fitness-related goals.
"The underlying principle of stretching is quite basic and boils down to two basic structures: joints and muscle. We are trying to protect them with flexibility, but not injure them with forceful disruption of muscle/collagen fiber," explains M. Ramin Modabber, M.D., orthopedic surgeon at Cedars-Sinai Kerlan-Jobe Institute in Los Angeles, and medical director and chief medical officer for the Amgen Tour of California. Understanding this goal of stretching should help you choose proper stretches and techniques without pushing yourself too far.
In short, yes, it is possible to simply stretch too much. And when we say "too much," we mean, pushing yourself too far, past your current level of flexibility or your joint's given range of motion.