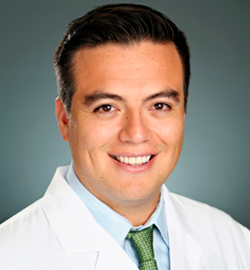 The Atlanta Journal-Constitution asked Dr. Carlos Uquillas to weigh in on the Falcons' Kyle Pitts recent injury.
Article Link: Kyle Pitts likely suffered Grade 2 MCL sprain (ajc.com)
Falcons Pro Bowl tight end Kyle Pitts most likely suffered a Grade 2 MCL sprain Sunday against the Bears.
The Falcons likely would not have put Pitts on injured reserve with a Grade 1 sprain, which normally has a recovery time of one to two weeks.
By going on injured reserve, Pitts and Graham must miss at least four games.
"Each grade has a different timetable for return," said Dr. Carlos Uquillas, an orthopedic surgeon at Cedars-Sinai Kerlan-Jobe Institute in Los Angeles and a team physician for the Angels. "Grade 1 is usually one to two weeks. Grade 2 is two to four weeks to return. Grade 3 is six to eight weeks to return. So, based on the timeline they provided us, that might give us an idea of how bad it is."