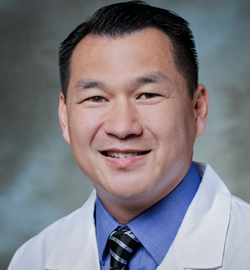 Achilles Tendon Tears – 3 Commonly Asked Questions
May 17, 2021
From an anatomical standpoint, the Achilles tendon can be highly underappreciated until something goes wrong with it. This strong cord of fibrous tissue connects the muscles from the back of the calf to the heel bone in each leg, and it is used with every step you take. Achilles tendon tears are most commonly seen in athletes – both professional and recreational, especially middle-aged "weekend warriors." However, this is one orthopedic injury type that can happen to anyone. Overstretching of the tendon from accidentally stepping into a hole or falling from a height can be enough to cause the Achilles to tear, regardless of whether the individual who suffers the injury is an athlete.
Achilles tendon tears are classified into two categories – partial and complete. As these categories suggest, a partial Achilles tendon tear means that some tendon fibers have been damaged by injury. Still, the entirety of the tendon is not completely torn or separated from the undamaged portion. On the other hand, a complete tear means that the tendon has essentially "torn in two." As one can imagine, the degree of difference between a partial and complete Achilles tear is usually experienced in the symptoms that each type causes – with symptom severity higher in those people who've experienced a complete tear.
To help provide a better understanding of Achilles tendon tears and what one should do if they think they've suffered one, I've answered some commonly asked questions below.
How long does it take to recover from a torn Achilles tendon?
The healing timeline for an Achilles tendon tear depends mainly upon the severity of the injury (partial or complete tear), the person's age, and their overall fitness or activity level before the injury. In cases where the Achilles tendon was partially torn, and the intent is for the damage to heal itself, recovery can range from 2-12 weeks, during which there may be a need to wear a splint or boot. Physical therapy is typically prescribed during the recovery time. In situations where the Achilles tendon was torn entirely, treatment options are non-operative or operative.
Achilles tendon surgery is usually performed as an outpatient procedure followed by several weeks in a walking boot or cast. Physical therapy is often initiated after surgery. Whether or not the tendon's treatment was surgical, normal walking usually resumes in about 3 months. For those who play sports at an elite level, full recovery may range from 6-12 months. These timeframes certainly can sound long and daunting. The primary reason it can take the Achilles especially long to heal after injury and subsequent treatment is that the healing process involves allowing the tendon to mend as well as restoring functional strength. As is the case when fully recovering from any injury, patience is truly a virtue.
Can a person walk on a ruptured Achilles tendon? 
Again, the answer to this question can depend upon the severity of the injury. However, it is crucial to note that some people can still walk on a completely torn Achilles tendon. One notable example of this was Kobe Bryant who walked to the free-throw line, shot (and made) two free-throws after tearing his Achilles. A qualified foot and ankle specialist should assess the injury with specific examination protocols to diagnose an Achilles tendon tear and to assess its severity. Though some will walk on a torn Achilles, they will likely have extreme difficulty pushing off from the foot that is injured.
Also, when an Achilles tendon ruptures due to a sudden injury, it can deliver the sensation of being kicked or hit in the back of the leg. That sensation can make it extremely difficult to walk on the injured leg, especially immediately after the injury has occurred.
Can an Achilles tendon tear or rupture heal on its own?
The term "heal on its own" is a bit problematic in an Achilles tendon tear. While partial tears often "heal on their own," a physician should be consulted for diagnosis and guidance through rehabilitation.  Similarly, complete tears or ruptures should be evaluated and managed by a physician. Whether non-operative or operative treatment is selected for complete tears, a physician will provide guidance and management throughout the rehabilitation process.
So, while some Achilles tendon injuries can heal without surgical intervention, they ALL warrant proper medical care, ideally from a foot and ankle specialist.
Though the recovery timeline for healing from an Achilles tendon tear can seem daunting, many people make a full recovery and can return to playing the sports and living the lives they love. The quickest and safest way to that end is visiting a physician who has experience diagnosing and treating these injury types because he or she will help you get on the road to recovery.
Sources:
https://www.mayoclinic.org/diseases-conditions/achilles-tendon-rupture/symptoms-causes/syc-20353234#:~:text=Achilles%20(uh%2DKILL%2Deez,it%20can%20happen%20to%20anyone.&text=Advertising%20%26%20Sponsorship-,The%20Achilles%20tendon%20is%20a%20strong%20fibrous%20cord%20that%20connects,calf%20to%20your%20heel%20bone.
https://www.foothealthfacts.org/conditions/achilles-tendon-rupture#:~:text=An%20Achilles%20tendon%20rupture%20is,tendon%20and%20cause%20a%20tear.
https://medlineplus.gov/ency/patientinstructions/000546.htm#:~:text=This%20may%20be%20as%20soon,your%20Achilles%20tendon%20more%20flexible.
https://utswmed.org/medblog/achilles-tendon-injuries-rehab/