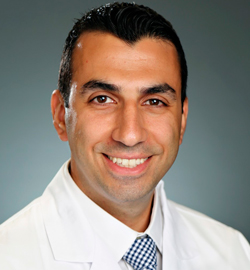 January 25, 2022
3 Exercise-Induced Migraine Questions Answered
The exercise-migraine dilemma doesn't have to keep you sidelined.
By: Ilan Danan, M.D.
According to many polls, exercise and physical fitness improvements top the list of New Year's resolutions for many Americans. You'll find most physicians and health care providers in total support of such goals. Consistently moving your body has vast benefits for overall physical and mental well-being. Whether or not it's a new year, doctors want our patients to engage in regular exercise, as long as it can be done safely and in consideration of any underlying conditions that should be kept in mind. If you've got knee problems, for example, you'll want to modify your workouts so that they place less stress on the knee joints.
Tension-type headaches and migraines are among the most prevalent neurological disorders in America, meaning they're relatively common in our population. As a sports neurologist, my chronic headache patients are sometimes surprised to learn that exercise can trigger their migraine episodes. Alternatively, migraine headaches may not be an apparent "underlying condition" concern that requires special attention when it comes to exercise, but they should be. So, here I have answered some critical questions for individuals embarking on an exercise regimen who also experience migraines and other chronic headache types.
Can exercise trigger a migraine?
Exertion is a known and common headache and migraine trigger. In fact, one of the criteria for the diagnosis of migraine is the onset of headache with a particular movement or activity. The 'science-y' hypothesis for why exercise might trigger a migraine has to do with strenuous activity resulting in an acute release of neuropeptides or possibly alternation of hypocretin or lactate metabolism. But the more practical explanation is that we don't yet know exactly why exercise can trigger a migraine.
Interestingly, however, many studies also report that low levels of exercise, inactivity or a sedentary lifestyle can also trigger migraine episodes. This information about activity and migraine suggests that individuals should work with their doctor or neurologist to find a physical fitness "sweet spot," which can work as a migraine preventer while simultaneously avoiding a triggering effect through overexertion.
Do the benefits of physical activity outweigh the risk of exercise-induced migraine triggers?
Generally speaking, yes. Physical activity and exercise provide extensive benefits to one's overall cardiovascular, neurological, and behavioral health, to name a few. However, for some people, migraines can be so severe and disabling that it ruins their entire day. Therefore it is essential to ensure that if someone is consistently experiencing exercise-induced migraines, they seek an evaluation by a neurologist for an appropriate treatment that can help them remain active while also reducing the incidence and severity of their migraine episodes.
Should someone exercise when they are experiencing a migraine episode?
If the migraine is persistent or severe, continued exercise and physical exertion are not advised, especially if a medical doctor has not yet assessed the person experiencing the episode. Exercise can positively impact the prevention of migraine episodes, but it hasn't been shown to reverse a migraine once it starts. Again, the best workout regimen is one you can perform safely. For most people who experience them, migraines are plenty distracting, if not downright debilitating. So, it's best to stop the exercise until the episode has passed.
Being mindful of activity-induced migraine triggers but understanding that exercise can positively impact migraine episode prevention is vital. Whether the calendar has turned to January or not, physical activity is in style all year long. Start slowly if you or someone you know experiences regular migraine episodes but wants to get into a consistent fitness routine. Ease into exercise and watch for occurrences of overexertion that trigger a migraine. At your next workout, back off the intensity a bit and modulate activities in the future by listening to your body's cues. And, of course, if you haven't yet been evaluated for your migraines, talk to your doctor before embarking on any new fitness routines.
Sources:
https://jamanetwork.com/journals/jamaneurology/fullarticle/2772579
https://thejournalofheadacheandpain.biomedcentral.com/articles/10.1186/s10194-018-0902-y
https://www.allure.com/story/post-workout-migraine-relief